The dead of winter it may be (and we did get walloped with snow today), but post-Christmas I've still been seeing Studes out and about (and even got to drive my own Lark into the first week of January).
Here's the '50 Champion of "stephenj" at a local Boston Pizza on the evening of Tuesday, January 10...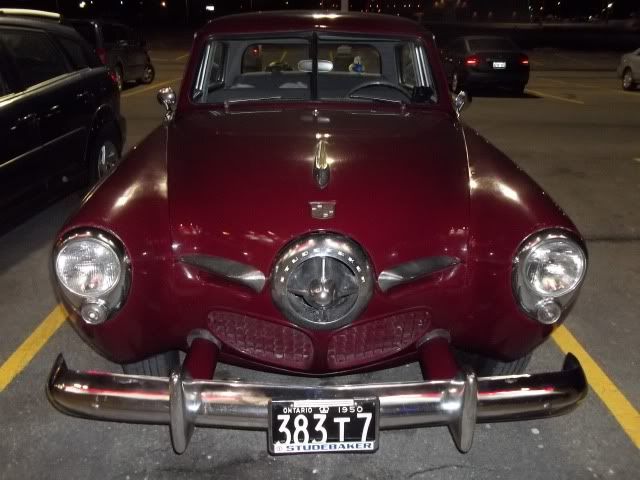 On Sunday, January 22, the Hamilton Chapter held its January meeting/potluck in Grimsby; this sharp maroon '63 Avanti was a surprise attendee...belongs to "wise raymond" who has now joined the chapter, welcome Ray!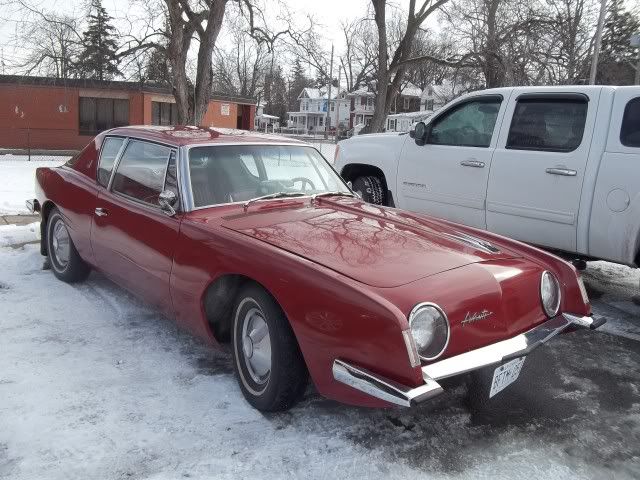 I have a booth at an antique/collectibles market in Freelton, north of Hamilton. Went up there a couple Fridays ago and found these...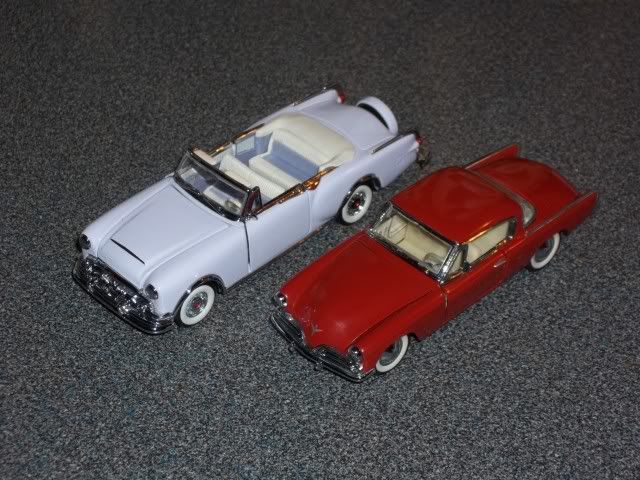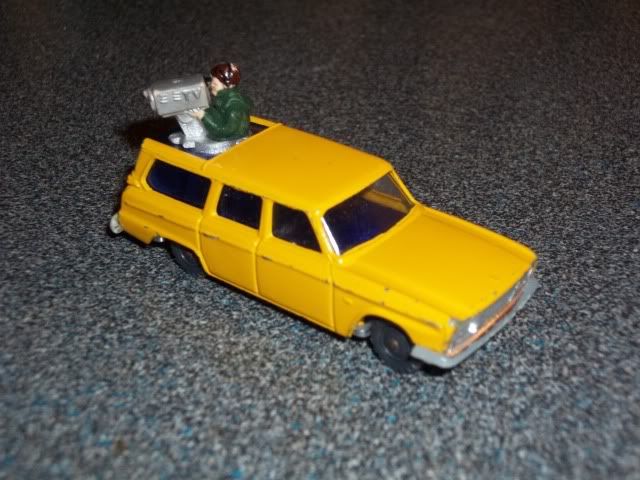 The two '53s are 1:43 Franklin Mint fifties series models; I'd been looking for the Starliner, especially, for ages, finding both that and the Packard I opted to buy both. They're very nicely detailed for models in a fairly small scale. The Wagonaire camera car is a 1:64-or-so Husky model dating to the late 60s or early 70s and was priced at a modest $4...
Just goes to show winter isn't necessarily a relentless drag!
S.