Our winter started nice and slow here, so I actually managed to drive the Lark not only into December, but beyond Christmas and into the first week of January! Here are a few pix. Incidentally I've now got some part time work, which, though not in my chosen field and not really enough to keep me properly afloat, is enough--so far--that the Lark has not gone on the market and I have no current plans to do that.
At an antique store on December 23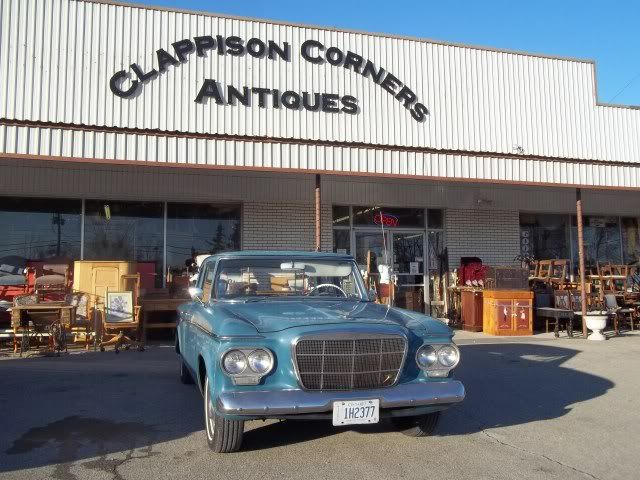 At a plaza in Waterdown on Boxing Day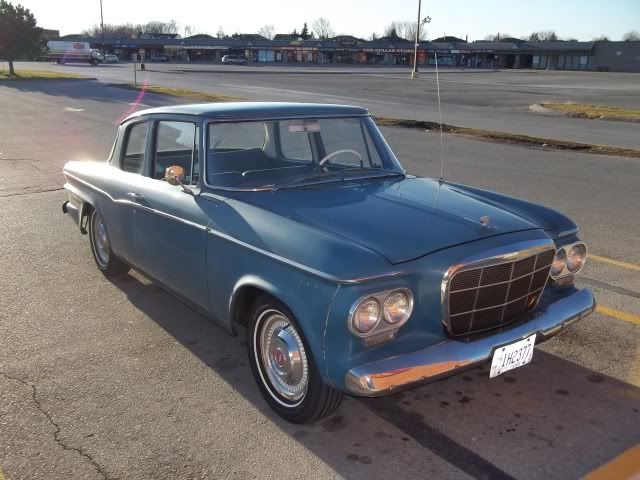 Dropping by McDonalds in Dundas for lunch, January 6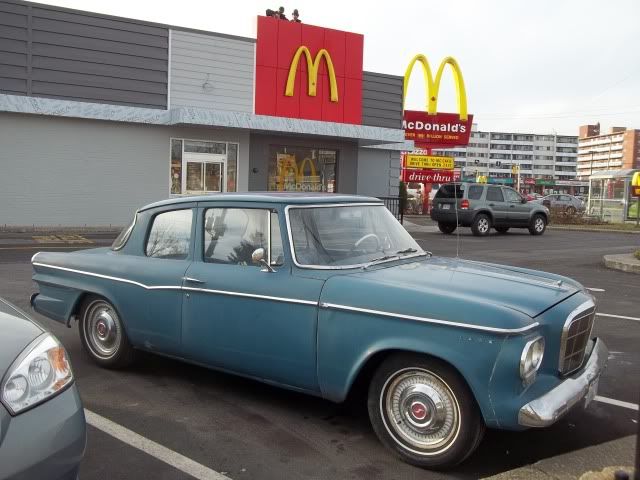 A last look before putting the Lark inside for the winter...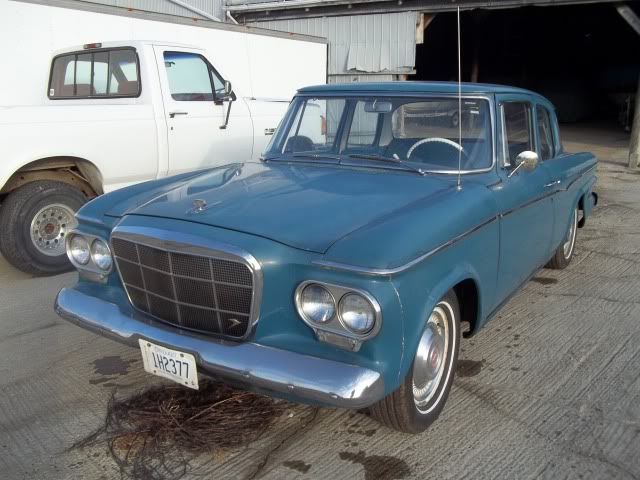 Tucked away!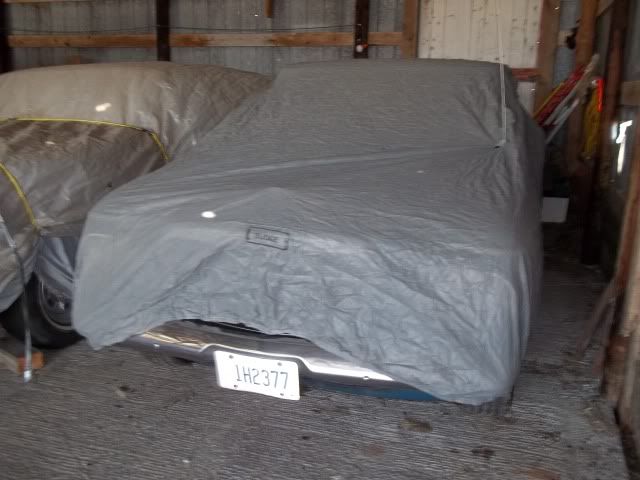 S.