I bought this 53 back in April. It was borderline saving then and a few days after I got it home, a tornado hit and blew a big oak over the quarters and top. That sent it over the edge. So, today was an unusually beautiful day here (74 and sunny). So I took off work and my Grandson and I started stripping. Here's a few shots.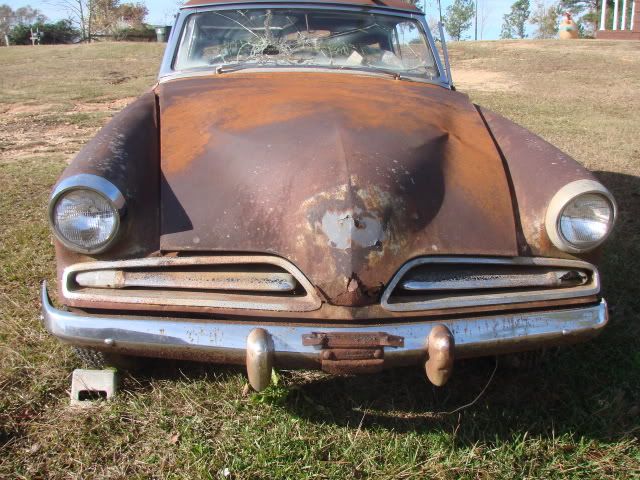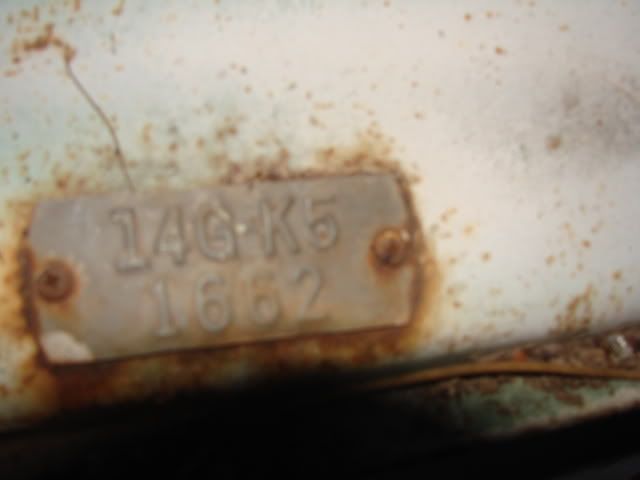 As you could see it is a champion, but it has a 51-52 V/8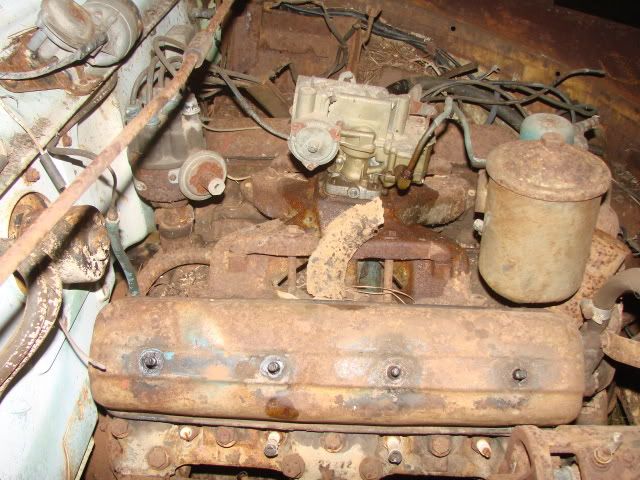 It had a really nice steering wheel.