Shortly after sunset, the transporter arrived with my new '57 Broadmoor. The engine fired up after about 1 1/2 revolutions and ran pretty well. It needs the valves adjusted and I'm sure some other things but overall it's in really great shape. Only the left front brake seems to work, and it's dragging pretty bad. After a thorough cleaning, the brake system will be the first thing to be rebuilt. Still, I was able to drive it about 500 yards, down the street and up the driveway.
There's some rust in the lower front fenders and rear quarters, but I knew that and I definitely wasn't expecting a perfect car. Overall I think it'll clean up to make a pretty decent driver.
It's a loaded car. Roof rack, door handle guards, factory stainless door edge guards, clock, glove box light, ash tray light (really!), and a host of other things.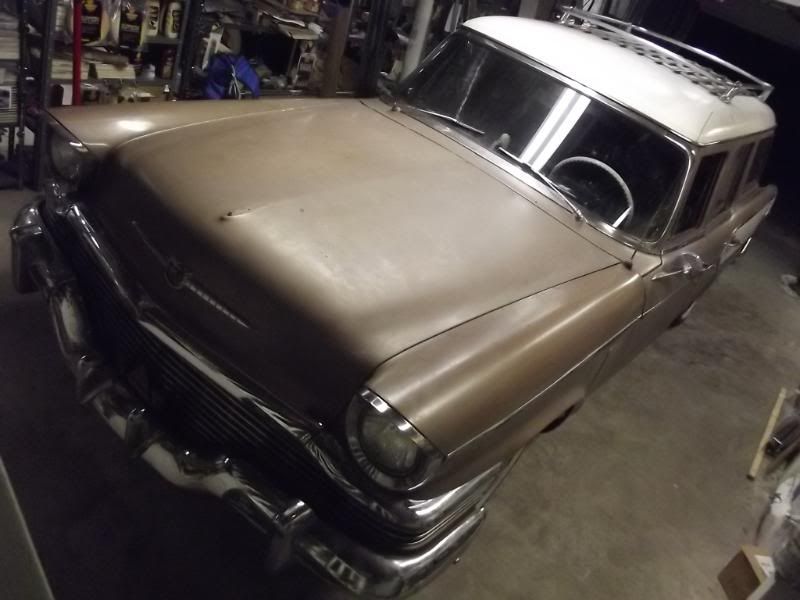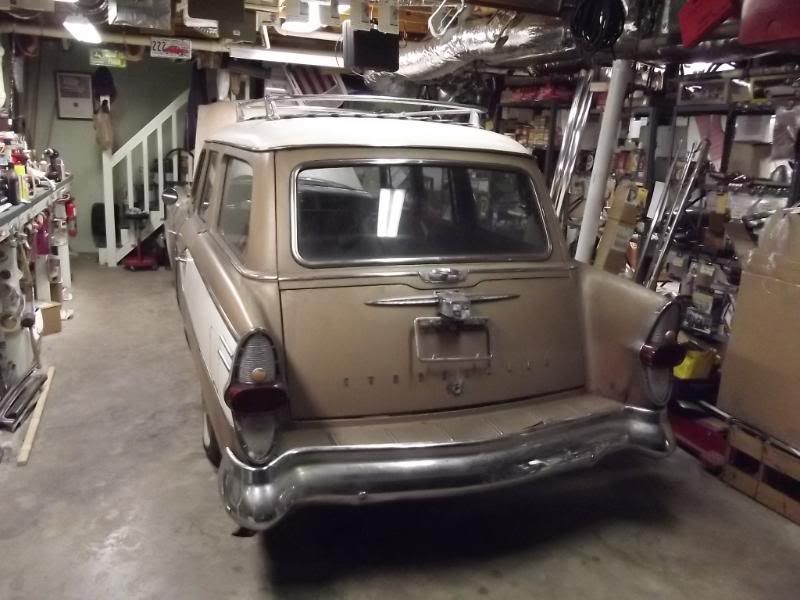 There are no signs of "Broadmoor" emblems on the front fenders.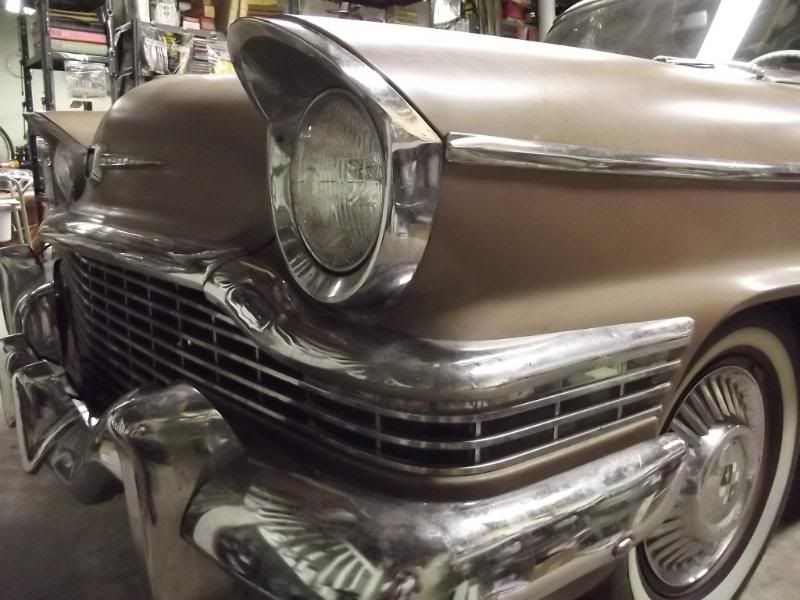 The two little stainless strips on each rear quarter have to be factory. The stainless is the same stamping used to make Transtar door checkmarks, as well as the skinny side trim on '56 Presidents and '58 Packards.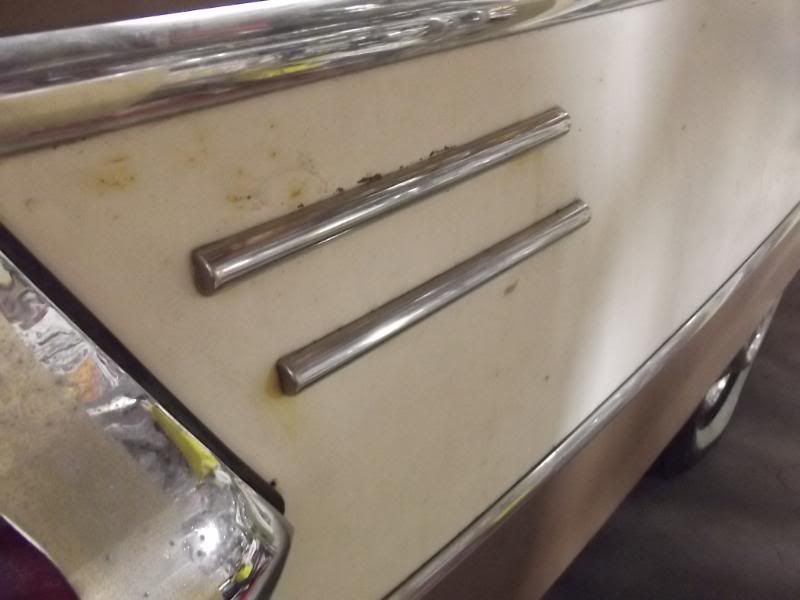 Seeing that, I automatically assumed it to be an early car. With body number 16, I'd say that's definitely the case. I can't wait to see what the Production Order has to say.
The interior is very very nice. The front seat at least will need new padding, but the vinyl is serviceable. All of the dash lights work. The doors open and close like a brand new Studebaker after being lubricated.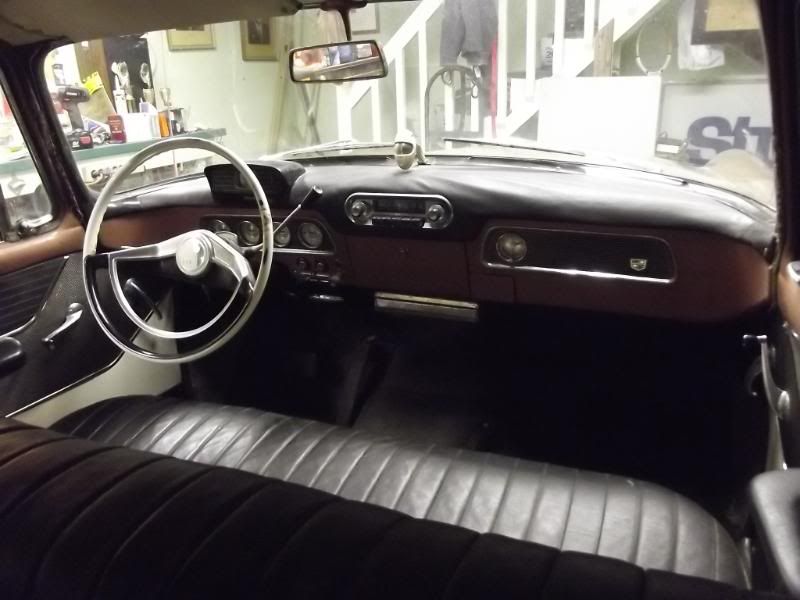 The engine bay needs a serious detailing, but it's all there. The power steering works very well.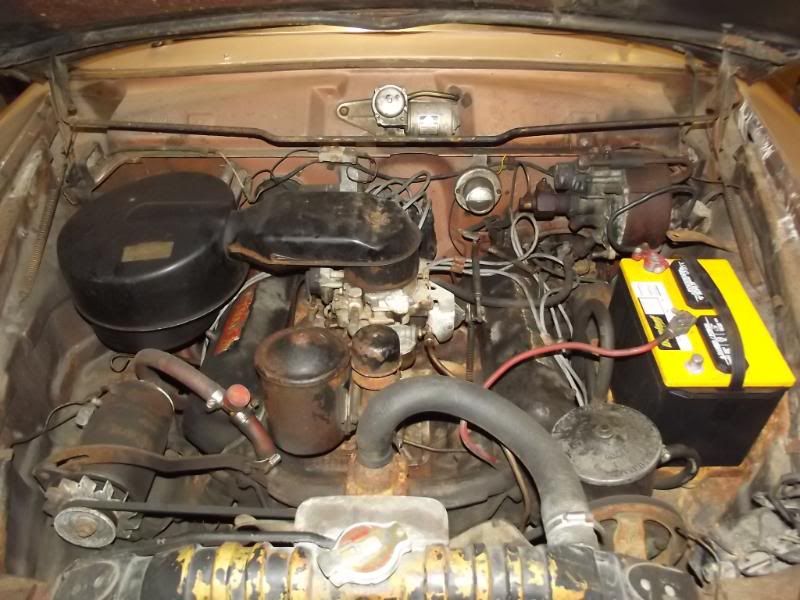 And of course, factory overspray on the rocker covers.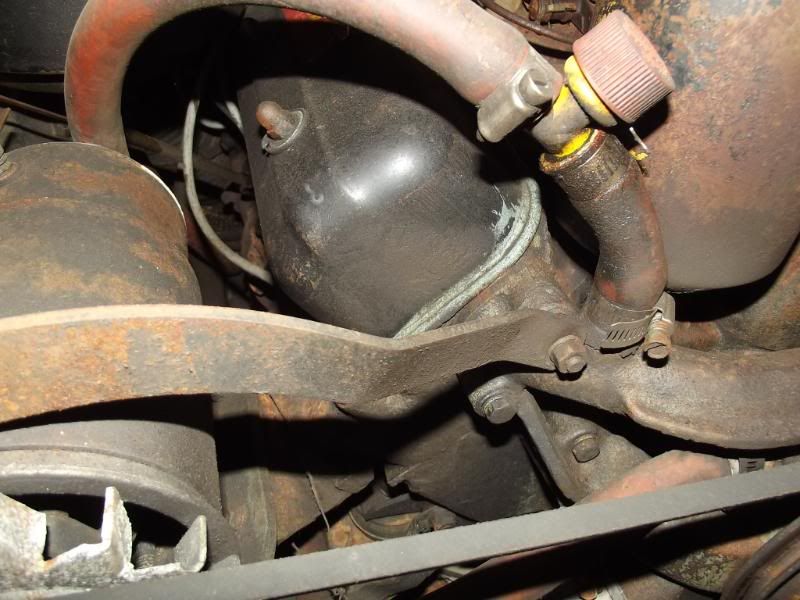 Peg Trucking was hired for transport, and I was very pleased with the whole operation. Peg called periodically to make sure everything was on the up and up and took care of small things that made me feel a lot more confident since this was the first time I've ever had a car transported. I'll highly recommend her.
Oh, and of course, the important things first.
Overall I am very, very happy. It still feels like a dream.