Well we made the trek up to Nebraska to pick up my eBay score. Left at midnight on Saturday, and was back by 11pm! That was a long trip...I don't recommend doing it alone. My buddy Justin went with me as Rose couldn't get away.
Tow rig parked at work: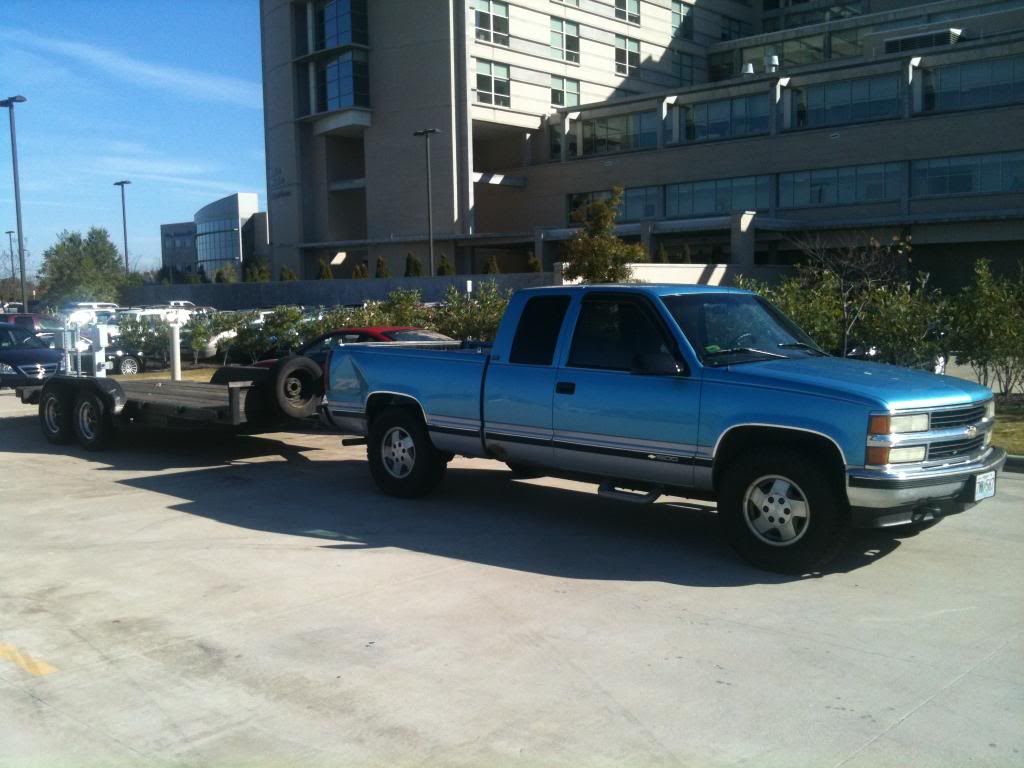 On the ground...now with 4 tires that hold air: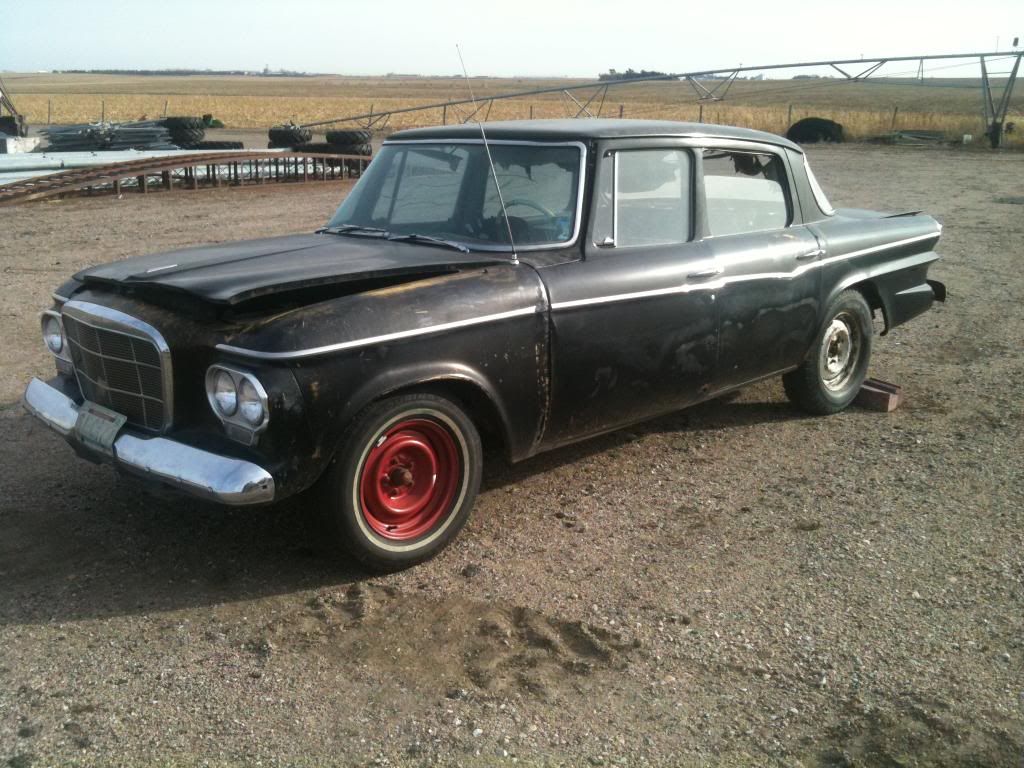 Ready to load:
Used a manual winch to pull her up, the trunk popped open half way up!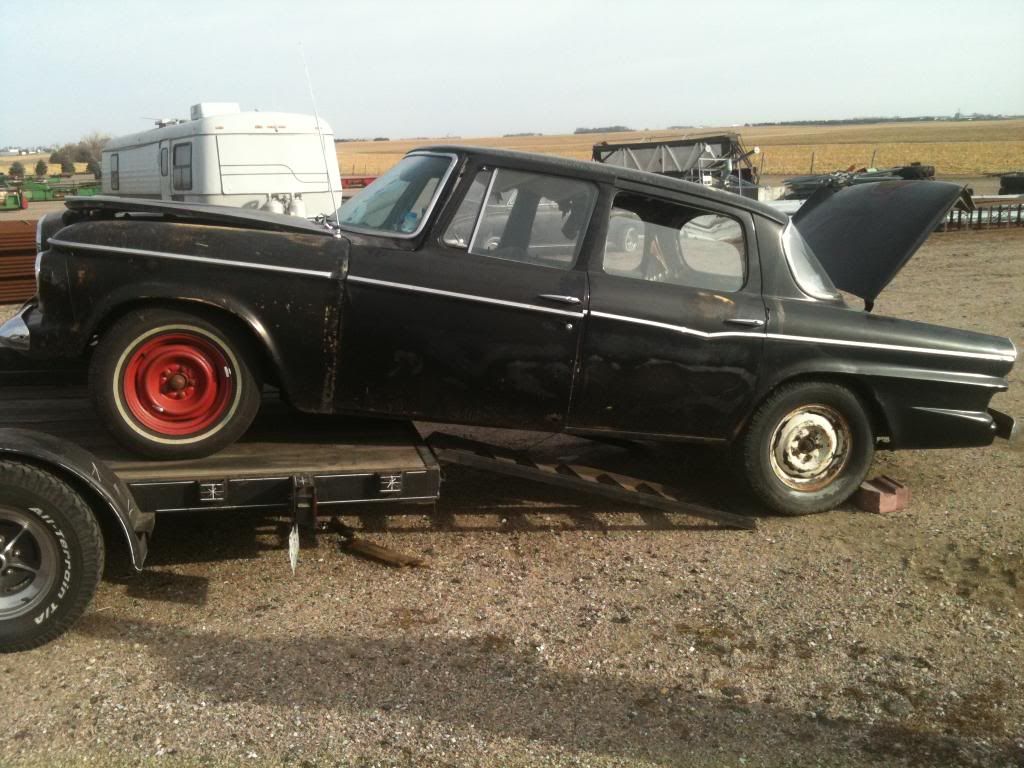 Strapped down and ready to travel!
Proud new owner: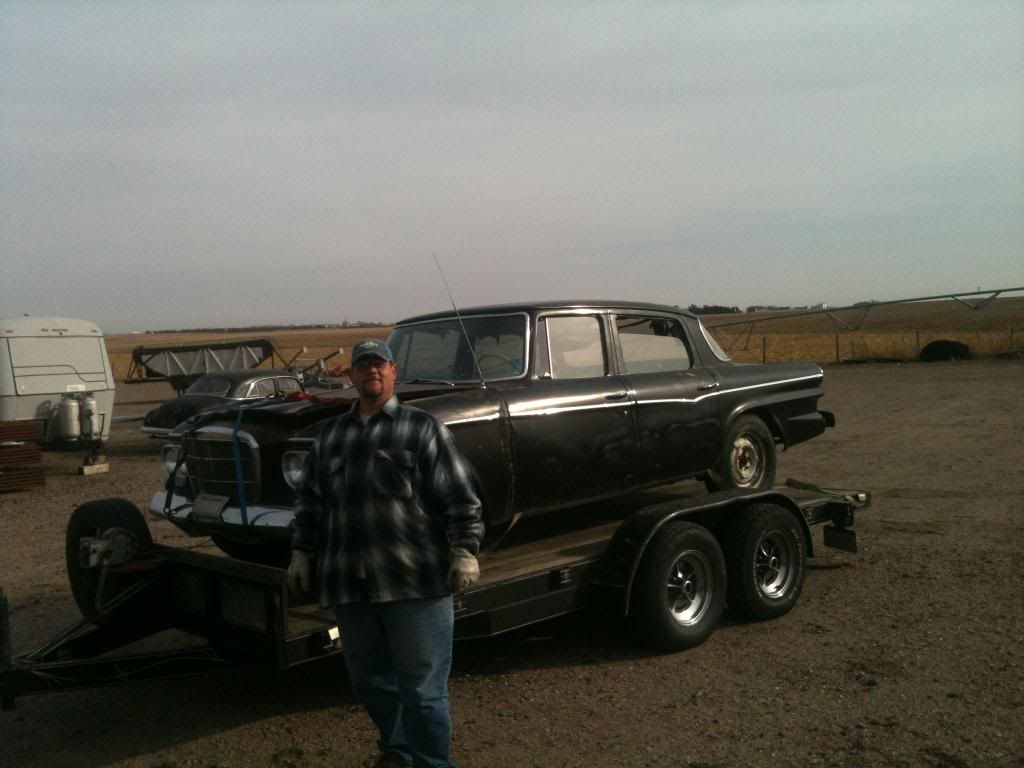 All I know is it's an 8:
Oh...look what's peeking out under the rear of the engine on the passenger side, no not the block heater...look lower. It's white: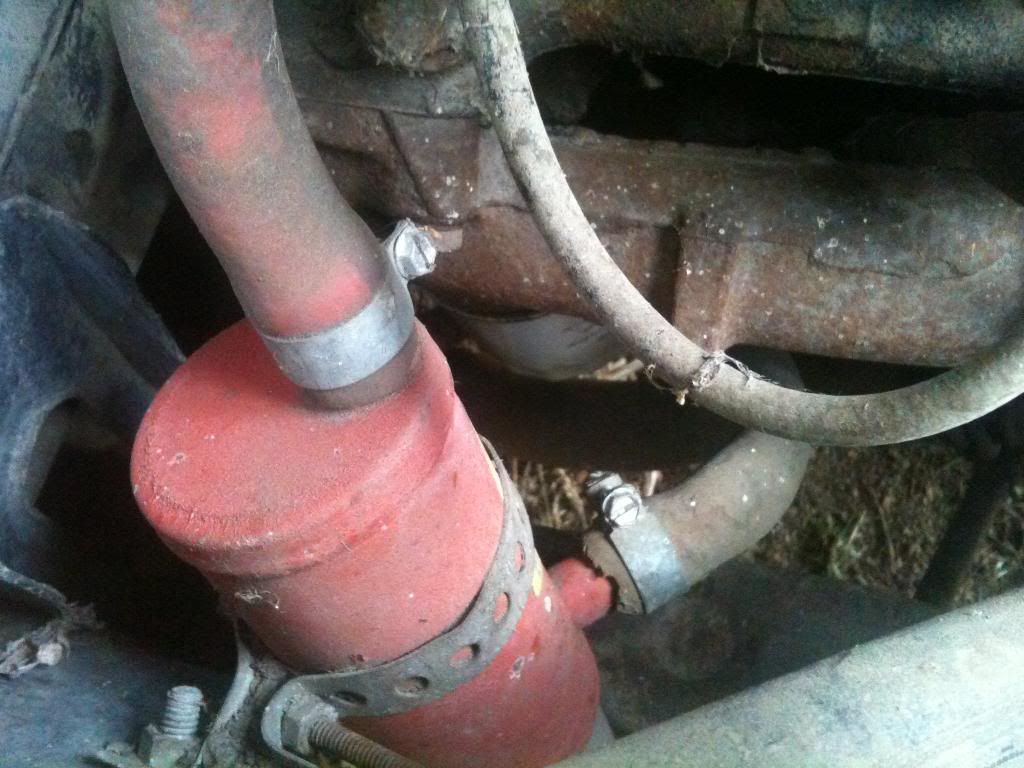 I just couldn't take it anymore...I had to try her out...swapped in a fully charged battery, she spins, but no fire. Grounding the points side of the coil produced a beautiful spark. Nasty points just need a little 400 grit followed by some 800. I had spark, now I just needed fuel. This can should do it!