This was a fantastic day here in southern Ontario for the 15th annual car show at Ruthven Historic Park.
We had seven Studebakers show up today , a great turn out of cars all around to finish off what was a record setting holiday weekend as far as the weather was concerned.
Jim and Barb Anderson's R2 1963 Avanti along with Fred Hall's 1962 Lark HT custom ( with his new Champ grill <g>)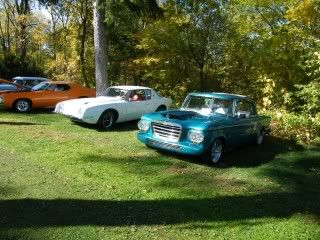 Stu and Thelma Chapman's gorgeous '64 convertible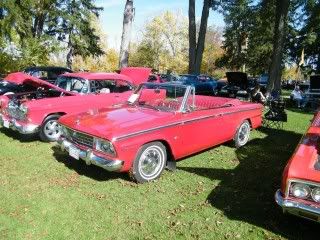 Kevin and Della Mullet's beautiful 1963 GT Hawk
Basil Derrough's Custom 1953 coupe....fantastic!
Jim Cuminski's 1955 pickup ....great truck....with the Ruthven mansion in the background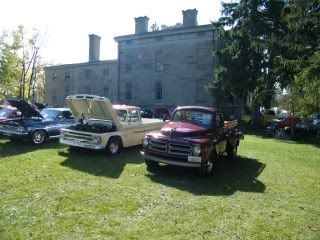 ....and not to forget my 1960 Champ pickup
....all in all a great day with over 300 cars attending.....hope everyone had a great Thanksgiving weekend !