Session 9
Session 9 suffered a little from lack of energy - both the adults and students were dragging a little. We had Kris, Zach, and Ransom this week - Ian broke his perfect attendance streak.
This session we bled the brakes, got all the door panels off to work on the windows, and played with a new buffer that I just bought.
None of the windows roll down very well - some not at all - so we took all the door panels off so we could get at the regulators. I'm not real sure how to fix the windows. I think it's a combination of stuck regulators and grungy channels. It looks like we might be taking the doors completely apart.
There's nothing too exciting about brake bleeding, but I like to use it as an excersize in communication and team work.
We've been talking about what to do with the body and someone had the idea of trying to just clean it up. So I went and bought a cheap HF buffer and we played around with it to see what we could do.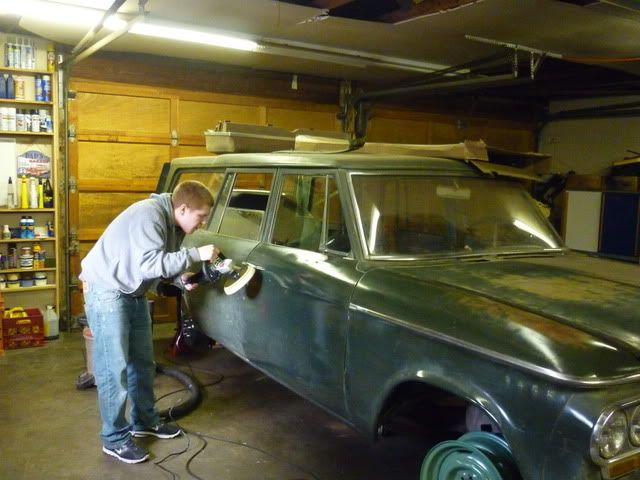 Since we were working on the passenger door, we decided to replace the one piece of missing trim on the car. Here you can see how good the buffed door with polished trim looks compared to the door we haven't touched.