Okay, my first question for the experts.
One of the things I got in the pile of parts is the front suspension off a '64 Wagonaire with disk brakes.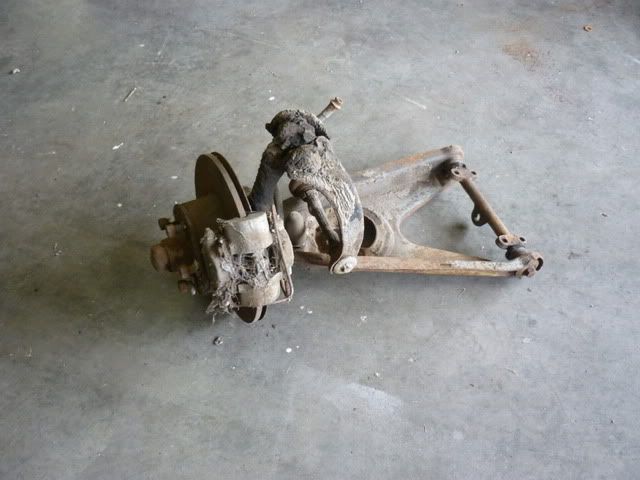 I don't feel like upgrading to disks, and I've heard that aftermarket kits are better than the stock '64 anyway.
Are these worth anything? Should I just scrap them?