Well, my phone has been disconnected, so it's Ta Ta For Now. I've borrowed a friend's computer and would like to thank everyone for their help. I'll be off line for a while. So thank you all for the help, moral support, and just for being there.
Yours,
Ron Smith
AKA: studeclunker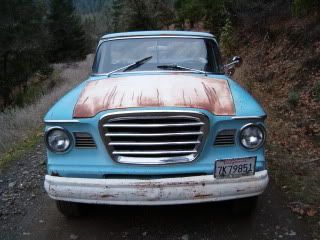 Home of the famous Mr. Ed!
Lotsa Larks!
K.I.S.S. Keep It Simple Studebaker!
Ron Smith
Where the heck is Lewiston, CA?