This is proof that I need to stay off Ebay. I check Ebay a couple of times a week for Avanti's and a few other items. I never plan to buy but it can't hurt to look can it?!!!!
Well, a couple of weeks ago we discussed a 1974 4-speed Avanti on the forum that caught my attention. It was 150 miles away but looked generally in poor nick. Hog troughs gone and, even though, the seller said a solid frame I was leery. But the darn thing just would not go up in price.
I love my 83, it is a great driver, looks super and is a hit at shows but it's not a four speed. When I built the 83 I originally intended to convert it to a 4 or 5 speed but good sense prevailed and I realized that the 200R4 would save my knees. But the need to own a four speed never left.
I set a limit I could afford and dialed it into Ebay with the expectation that I'd be outbid but wouldn't feel bad because I at least tried. Well, when I looked at my emails It said "You have Won".
Judy wasn't surprised when I told her of my indiscretion, she said she kinda expected something some day as I was without a project with the 83 done and I don't go long like that.
Here it is in it's "Glory"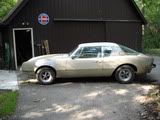 Setting on the lift ready to evaluate the under carriage.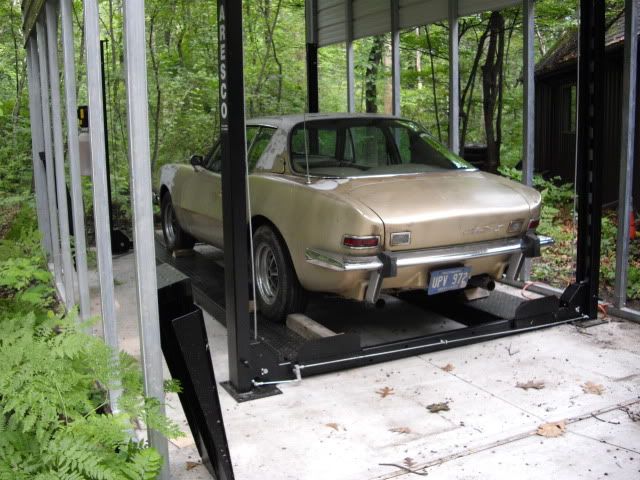 The interior was not moldy but reeked of mothballs, so the seats and carpet came out when it first arrived. The carpet is history but the seats are in nice shape except the drivers which has a small split in the side.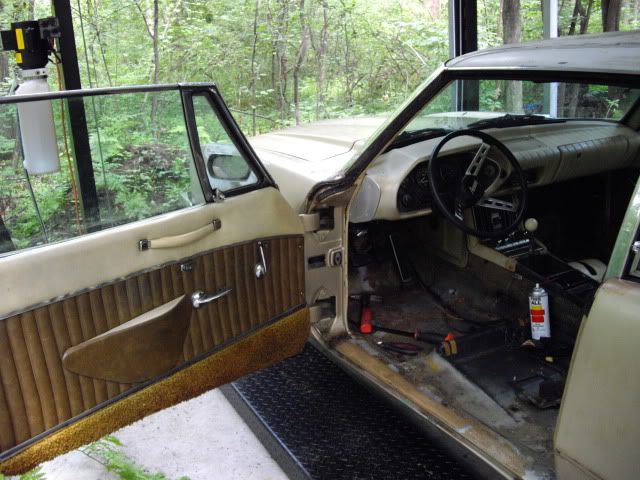 Here are the "stronger than new" owner install hog troughs. I'll recreate something closer to the originals but the best news is my die grinder finds solid steel where ever I remove the rust on the frame except the rear cross member that is toast and both lower plates under the front of the rear spring mounts that are swollen. Nostalgic has the OEM plates so I'm back into what I love to do.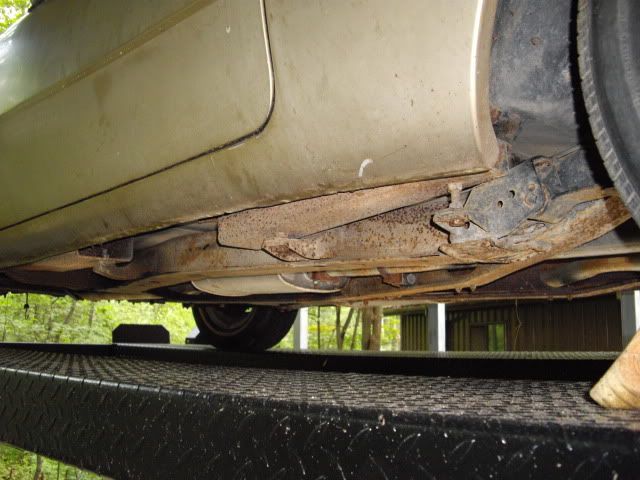 I know a lot of you will say nothing more expensive than a cheap Avanti, but this will all be SOB labor and metal from the local ALRO's. I'll do all the body work, paint and engine upgrades.
It also has a 71 Chevy 307 (POS) but "Who cares". That will be replaced by a better bullet.
It's positives are; 4-speed, perfect window glass, no cracks in the glass body just flaking paint and a FOUR-SPEED.
AVANTI!!!!
Bob