I made it up to Jim McCuan's place in Marion, Illinois. Jim did some things to the Avanti, then we loaded it up. Dale McPhearson called me which was much appreciated. I couldn't talk too long, as I had to let him go when Jim fired the R2 up, I couldn't hear Dale on the phone.
But it was certainly great to talk to him.
After loading up we went and visited with John Shanahan for a couple of hours, who's just down the road. Was the first chance I've had to meet him and what a pleasure that was.
Right now I'm sitting in the shotgun seat of Jim's monster F350. Pretty cool to have internet streaming from Jim's flashlight (smart phone). Being able to use a laptop on an 800+ mile road trip does make it go by somewhat faster. We just crossed into Indiana a few miles back. We may stop a couple hours and nap, but being the insomniacs we are we're going to drive straight through. Of course I'll be updating every few hours.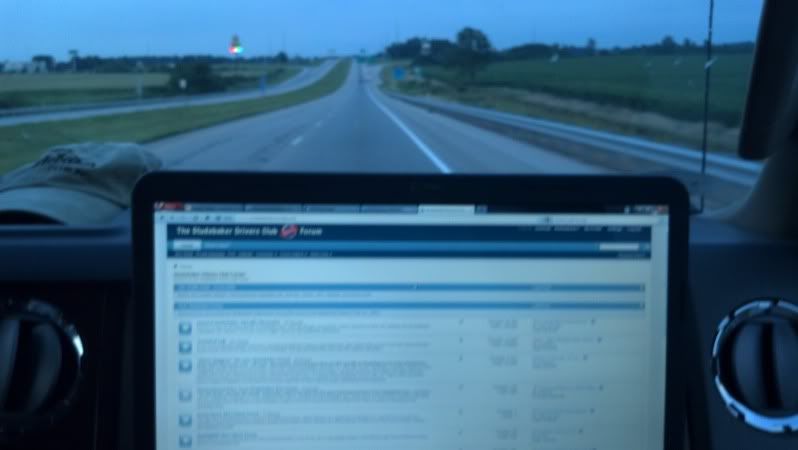 Jim made a nice observation. Here we are riding down the highway in a King Ranch F350, listening to the satellite radio, following the built in GPS, streaming internet off of a phone, posting to the Forum on a laptop... Pulling a 1963 Studebaker.