Another update as we roll into 2013

The wheels have been at the wheelwright in Montana for some time now and we are anxious to get it rollin.

The spokes were old: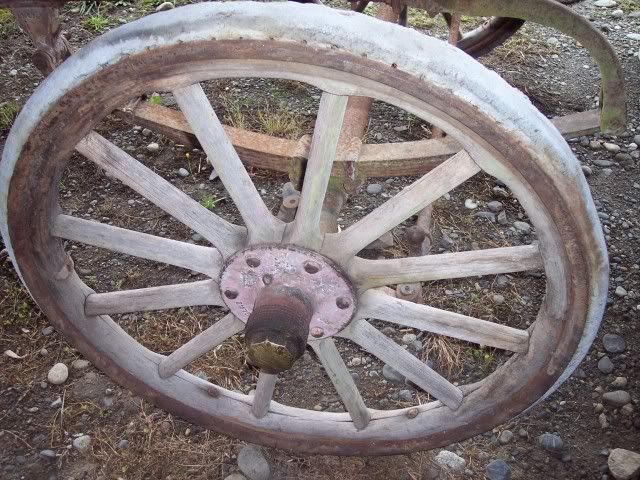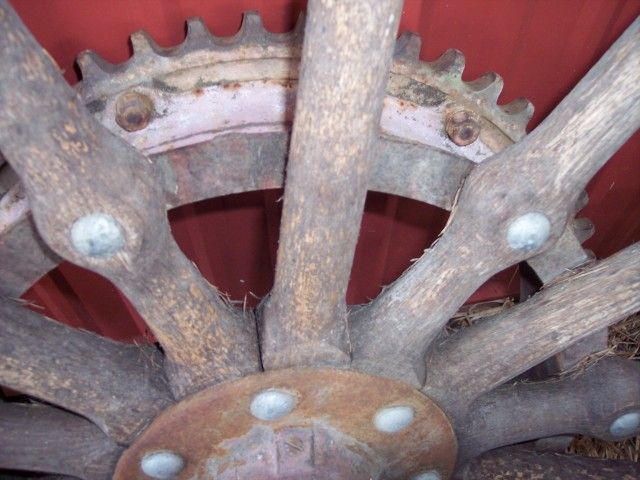 Hubs were carefully dismantled to check condition:
The rear wheel brake drums with sprockets removed: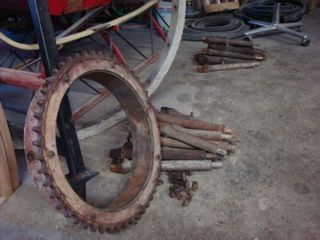 The Hubs had to get bearings removed: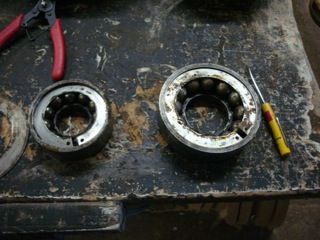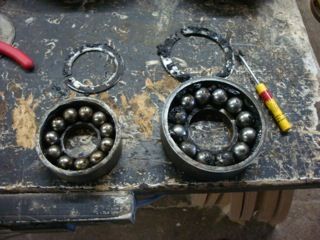 The bearings were
disassembled, cleaned, hubs & sprockets sandblasted & painted.
One rear hub was pretty battered on the back and had to machine the lock ring groove to get it back in. It was so pinched that they weren't sure they were going to get the lock ring out, to clean the bearings.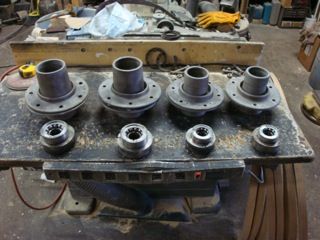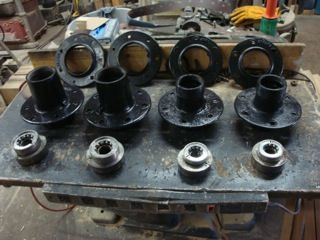 Checking out the spokes, most required new ones to be strong and true: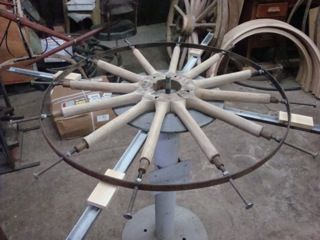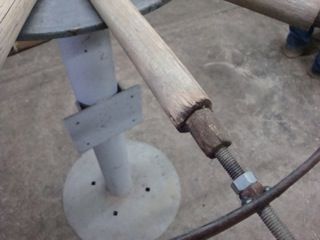 New Spokes were made and installed: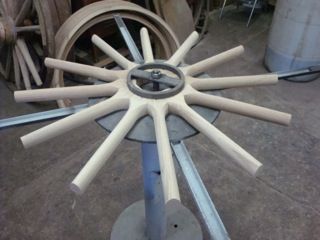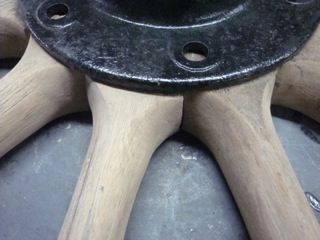 After a year of helping us search for correct original white solid rubber, they were able to locate some 2 1/2" white solid rubber!!!
I couldn't believe it. Back in someones warehouse they found 48' of it, plenty to do our wheels.
Although black rubber would have worked fine, they didn't have black rubber when this wagon was originally built.

Once the rims and rubber are finished, the wagon will be a rollin, rollin, keep those wagons rollin!

James Bell