45 years after quitting the car biz, Studebaker, needless to say, did not really have a presence at the 2011 Canadian International Auto Show currently running at the Metro Toronto Convention Centre. Nevertheless, there were a few reminders. There was a Daytona there...a
Ferrari
Daytona, but hey, you can't have everything. The Scion logo looks Studebakerish. One of Maserati's offerings is called Gran Turismo, and the lettering actually looks very like that on a GT Hawk. One of Hyundai's concept cars (the Veloster...what a weird name) has identity-crisis three-door styling like the Loewy Avanti-theme sedans at SNM, and the same firm's new Equus luxo-barge has a hood logo bearing a pronounced resemblance to the Hawk badge.
The ten finalists from the summer's Cruise Nationals competition were also on show. Regrettably none was a Stude (the grand prize winner being a nice '69 Nova SS); however, Lant Insurance (Silver Wheel--my Lark's insured there) had a display board in the room with the Cruise Nationals cars, and what ho! look bottom left among the Caddys...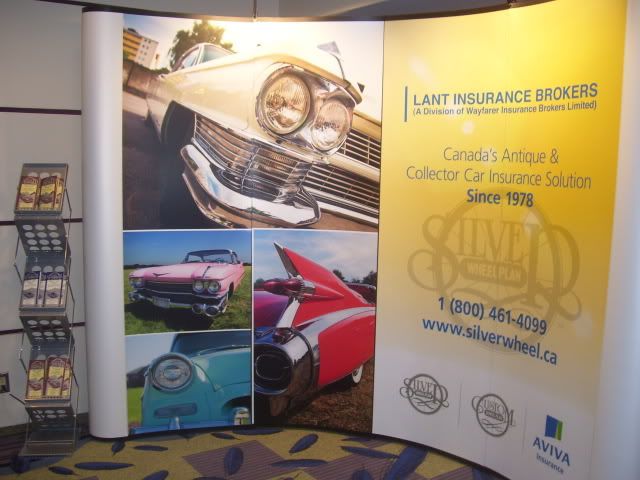 Well good on ya, Tony Lant: that be a '55 from the best car company of all!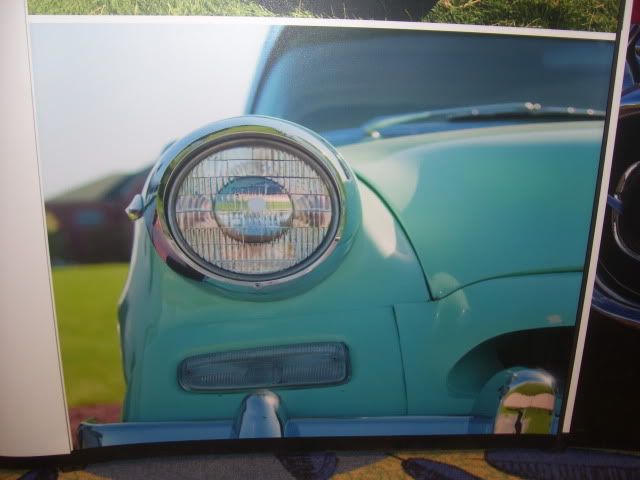 Also saw two diecast Studes: a white 57 Hawk in 1:43...and yeehaw, the 1:18 ProRodz '53 I'd been hunting high and low for. Sooo, I actually
bought a Studebaker
at the 2011 car show!
S.