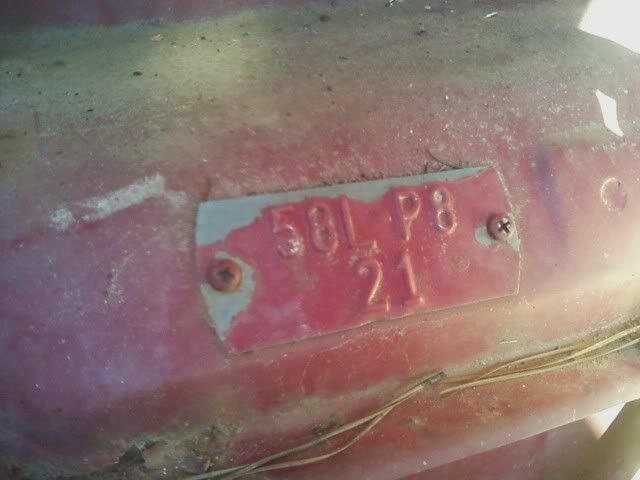 For years I had heard about this car, and only today did the opportunity present itself to finally lay eyes on it. The South GA Chapter had its bimonthly meeting today in middle Georgia, and one of the North GA guys drove down and attended as well. I had called him a few days ago to make arrangements to see this car, so after the meeting I followed him the hour's drive north to his home. What I found was the rarest of the rare of '58 South Bend products; a Packard Wagon.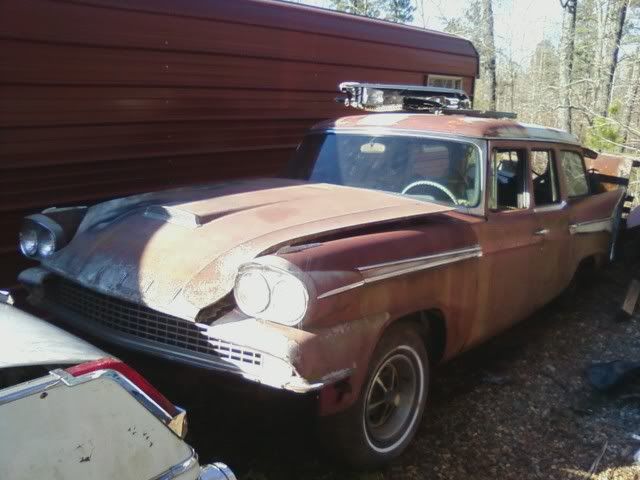 Yes, it's in rough shape, sadly only a donor car at this point. The low quality camera on my phone does a nice job of hiding the rust.
However, there is a rather interesting story that surrounds this car. The current owner purchased it in 1981, just 30 years ago. Due to many life changes and moves and whatnot, this Longroof has sat outside for the majority of that time, waiting for someone to come along and breathe new life into it. The guy he purchased it from bought it in 1976 or so, and had collected a few NOS parts and pieces to restore the car, which at the time was a regular driver. The engine and trans was removed for a trans rebuild, then before being put back together, was sold to the now current owner. The engine was never reinstalled.
The cool (to me at least) part of this, is that the last person to drive this car; the guy that sold it in 1981, is none other than Bob Kabchef. (Mr. Biggs) Bob was living in the Atlanta area at the time and sold it when he headed west.
If a person had a solid body to start from, there's enough Packard-only pieces intact to bring this car back. More if/when that happens.