Well it finally happened this afternoon, [V] that the car
carrier company, "Haulin' Hermits" from Thornfield, MO showed
up to load "Charlene" and take her off to her new owner in
Waggoner, Okiehoma.....though she left in good company as an
older sister was riding top side with her.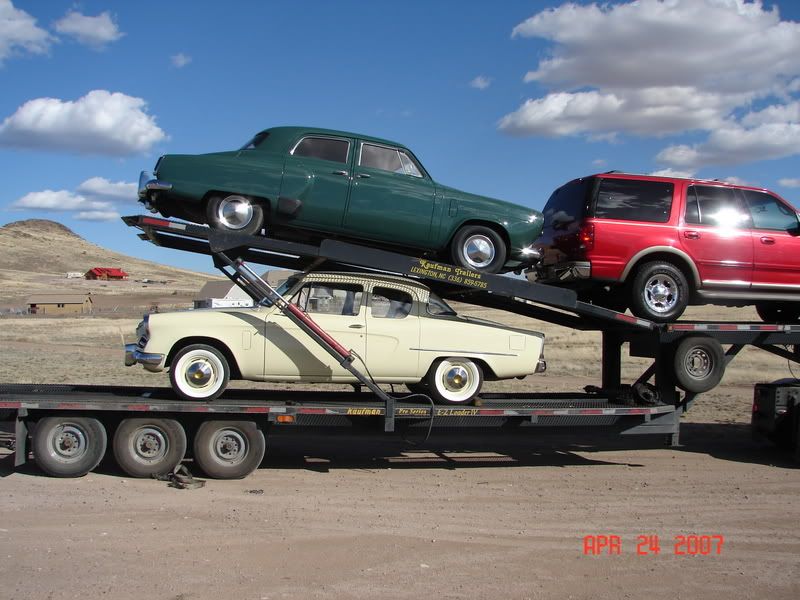 The Hermits are a husband and wife team, very nice
couple and interested in Stude's...of course I told
them about the club and this forum. This is their
dispatch mumber, should anyone be interested down
the road, for their services: (651) 793 4374.
glen Brose
Between Perkinsville
and Chino Valley AZ.