This is Bill's brother-in-law Harley's new car posing with his '63 Skytop during his annual winter storage trek across the state line into Greenville: A picture that Bill sent to me, which I'm sure will have a Pressleresque story behind it.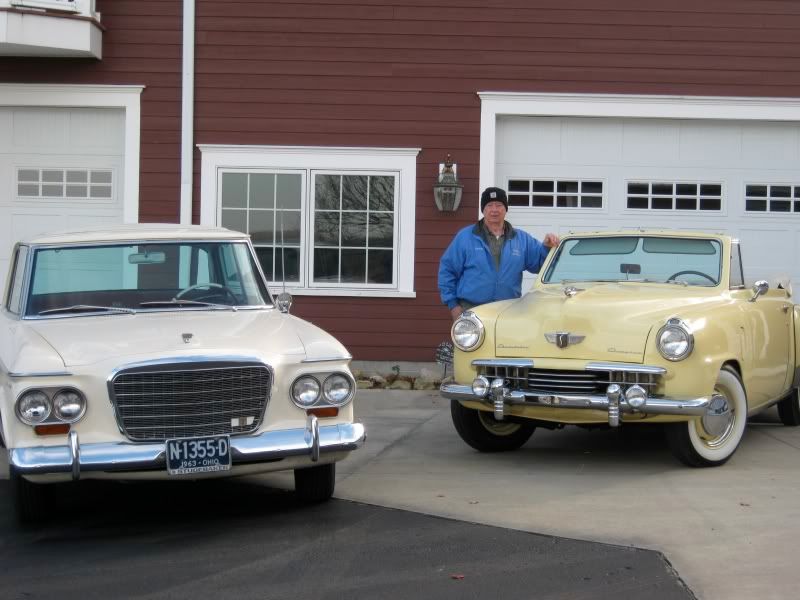 Here, also, are some shots of Bill enjoying some of the new members' cars who showed up Sunday. He doesn't know them yet, he just sits in their car and drools when they aren't looking. Very embarrassing. <GG>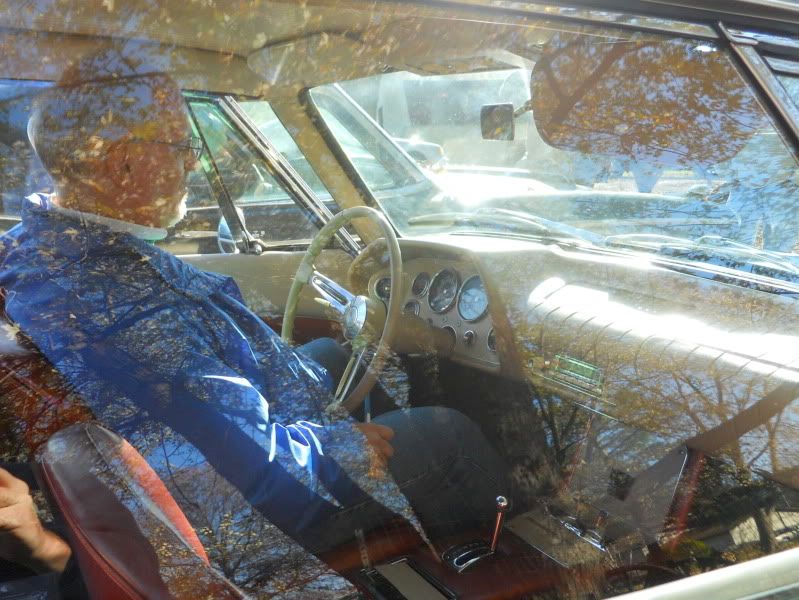 Some of our Ohio Region veterans enjoying Kathy's '53.