I am once again making my free shipping offer to Reedsville. Here's the deal:
I will be traveling from central NY to Dumont NJ Wed. night to pick up parts for another member. From there I will proceed to JDP's in Arnold MD, arriving there early Thurs. morning to pick up my lift and a trans. for another member. From there I will head to Reedsville, arriving Thurs. afternoon. I will be staying at Reedsville until about 1-2 PM Saturday afternoon.
Find those four points on a map or Mapquest; it's basically a diamond shape. If you have parts you need transported anywhere roughly along that route, I will be glad to pick them up for you and deliver to Reedsville, or maybe along the way somewhere else. I will have my landscape trailer (pictured) and can haul almost anything- engines, trans., rear ends, frames, body parts, seats, most anything short of a complete car. The trailer deck is about 10' long by 5' wide.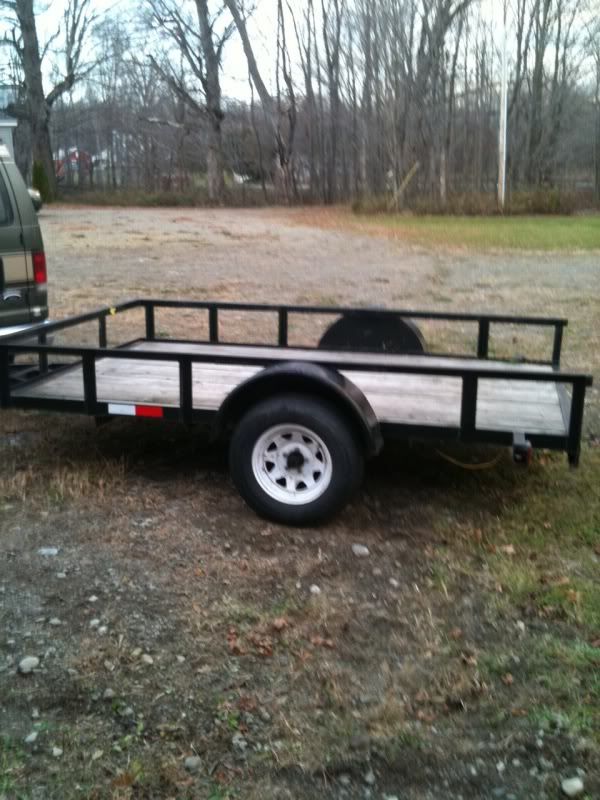 You make the arrangements and complete any payments, and I will haul them for you-
FREE of charge
.
If I can help, let me know at
bams50@msn.com
so we can work out the logistics. The Studebaker Express rides again!
EDITED TO ADD:
If you want something Al Reno has for sale on the Swap Page, I can also pick that up and bring it for you. He has a lot of parts and keeps several ads going on the Swap Page:
http://www.studebakerswap.com/swap/swap.php
Give him a try if you need something. I'll be going right by his place Wed. Night!