Finally got these onto P'bucket. From Bothwell show near London ON August 7, sponsored by Old Autos newsmagazine...among the many, many old rides that turned out were nine Studebakers. Newer to older in sections...
63 Avanti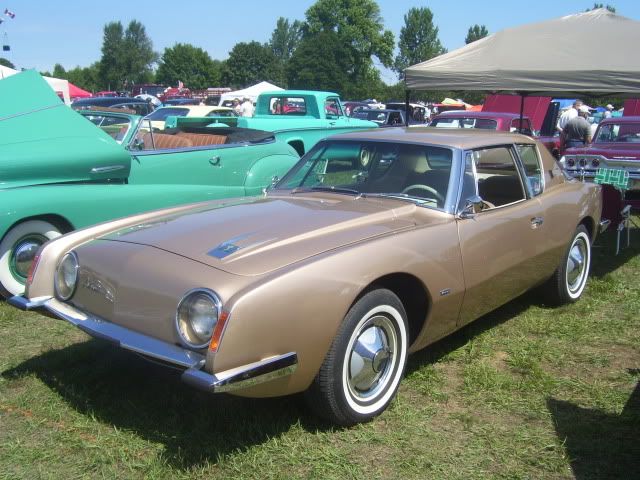 and another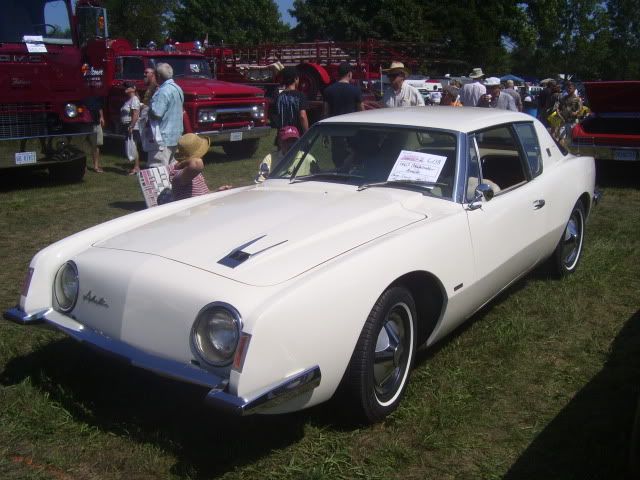 62 GT
My cherished 62 Lark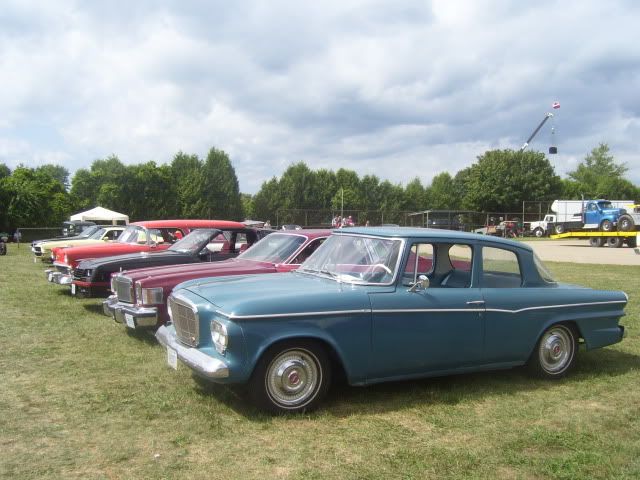 Drove the Lark both yesterday and today BTW; though it's chilly, it's been lovely weather otherwise...
More to come.