At a cruise last week a fellow SDCer informed me of a really unusual Stude for sale just up Hwy#6 north of Hamilton. This was mere paces from the spot those two '50s were for sale last summer, but it isn't the same seller, just coincidence. The guy who has this '28 Studebaker coach usually has at least one old car out front, often for sale...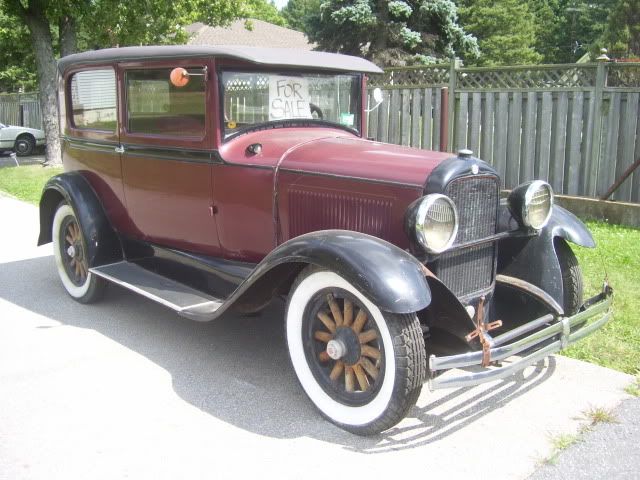 Looks decent for an 82-year-old car, eh! Seller is asking $10K obo. I've nary a clue whather that's high, low or about right. Says it runs and drives...which suggests it does not readily stop!! Someone on here (Dick Q?) will know exactly what model it is...I shan't hazard a guess myself.
(Incidentally this is NOT the car that was stolen some months back. Same body type and colour scheme, but that car was several years earlier--1924 iirc.)
S.