Hi all--
I was away last week for a wedding in Thunder Bay; we drove out and made a family visit of it...I wondered aloud while there whether that Lark with the big metal mosquito on the roof was still present at the long-closed Mosquito Speedway in rural Nolalu. Consensus was that yes, it was still sitting out in the weeds by what had been the gate to the speedway. So on an open afternoon off went Dad and I in the van, and here's what we saw.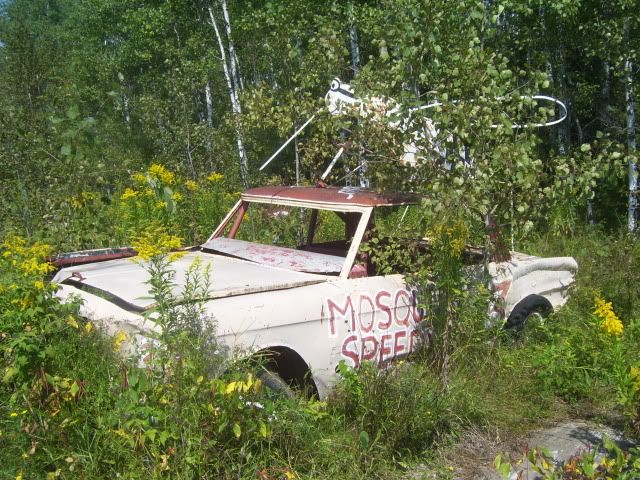 The weeds are taller, the car's more faded, and the mosquito has been repainted at least once...but overall the poor old Lark, a '63 Daytona hardtop made into a sportsman dirt-tracker, hasn't changed much at all.
I'll split this post into sections to avoid timeouts...
S.