I looking for the location of a mechanic that was located (I think) in Three Rivers. One of our forum members in San Diego recently recieved a motor that this fellow rebuilt. He has moved to Oregon and I was wondering if anyone knew where?
This is really embarrasing as I've been told this fellow's name numerous times and can't seem to remember it.[:I][8)] Can anyone help this forgetful old man tonight?[

)]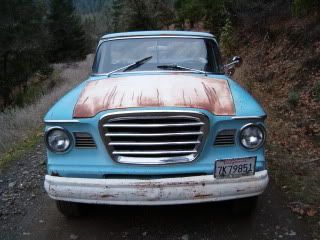 Home of the famous Mr. Ed!
Lotsa Larks!
K.I.S.S. Keep It Simple Studebaker!
Ron Smith
Where the heck is Lewiston, CA?