I stumbled across some NOS Studebaker parts; while most of the items have part numbers, there were some that had no part numbers or the part numbers could not be deciphered. I have exhausted all available (to me) methods of determining what these fit, with the excpetion of putting them out in front of knowledgeable Studebaker folks.
Hopefully the combined Studebaker knowledge on this Forum can provide assistance in identifiying these as to application (years, models) or even better yet part numbers.
Thanks in advance!!!!
1) License plate light lens, shown in the first two pics just below.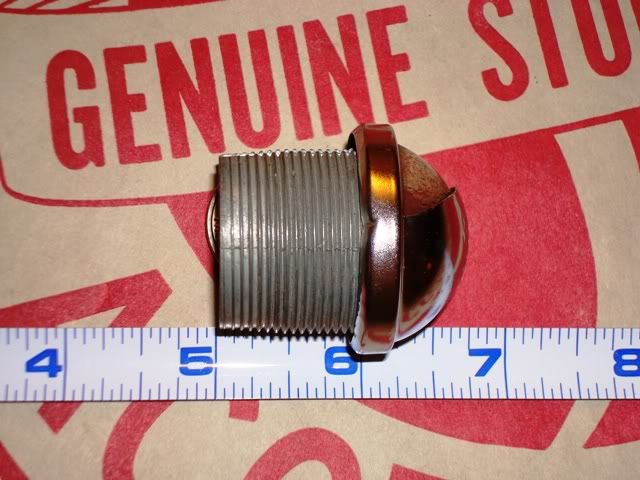 2)
Identified as a fuel tank sender for a '41 car.....thanks to Chris D. and 41Frank!!!
Fuel tank sender (two pics just below), does not look like any postwar sender I have seen. Prewar possibly?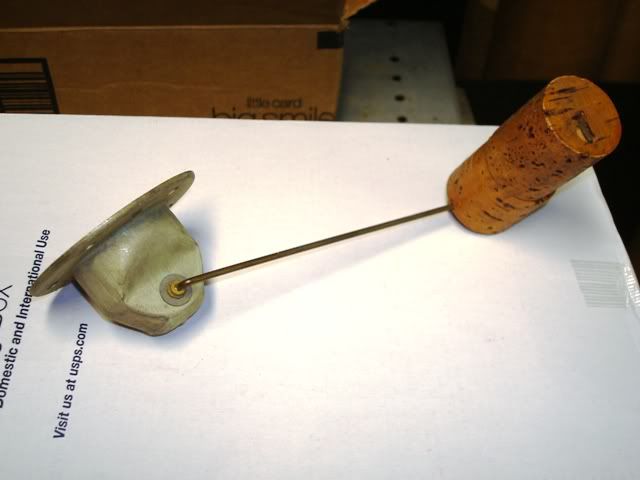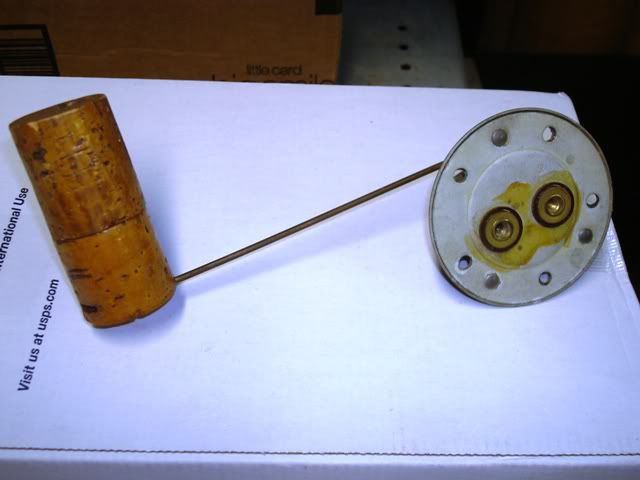 3) Not sure what this is, looks like some kind of electrical 'make/break' device with a bimetallic strip on one side and a small resistance heater on the other. Shown in following two pics: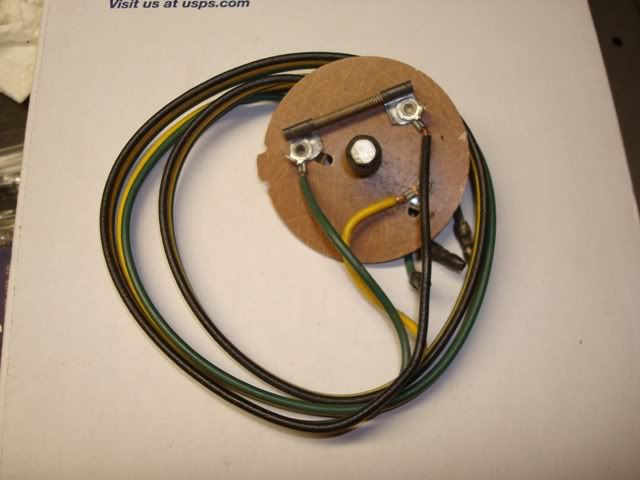 4)
Identified as a station wagon upper gate latch p/n 1337319 by Dylan Wills - Thanks Dylan!!
Some type of chrome latch bracket, I think maybe for a station wagon but don't know years/models – next two pics: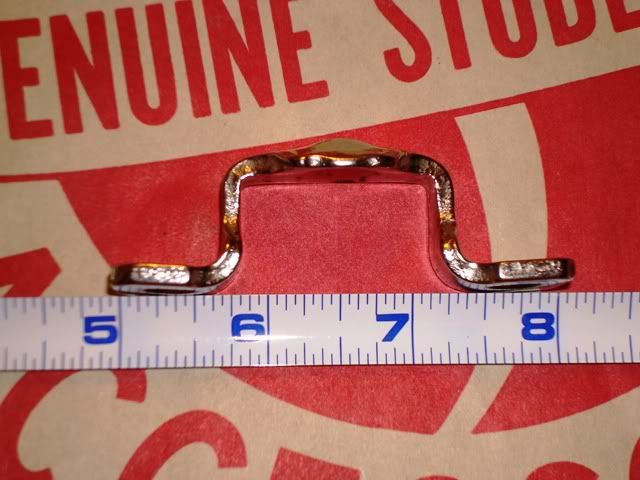 5)
Identified as spacers for '56 backup light bodies p/n 1540328 by KGlowacky - Thanks!!
Two chrome spacers, maybe convertible top?? Shown in following picture:
6) Gas pedal, maybe prewar? See following two pics: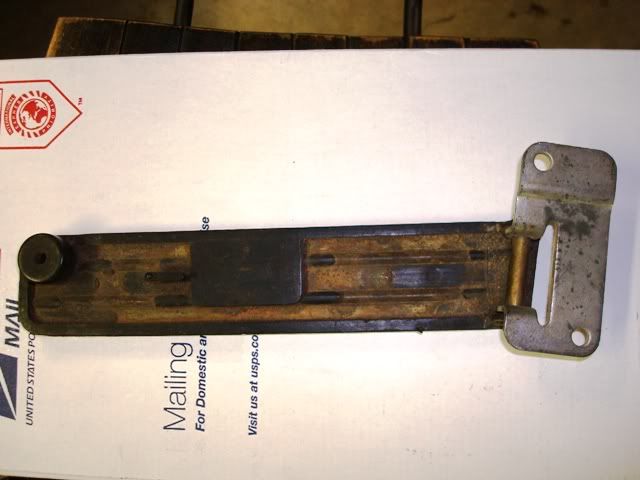 7) Two rebound bumpers (at least that is what they look like to me) but much shorter than the '50s/'60s ones I am used to. Note that they are two different items, one is shorter with a longer mounting stud, the other is longer with a shorter mounting stud. See following pic: