Here's a mystery for us to solve!
On this nice two-tone Blue '55 Commander Sedan in Amarillo, TX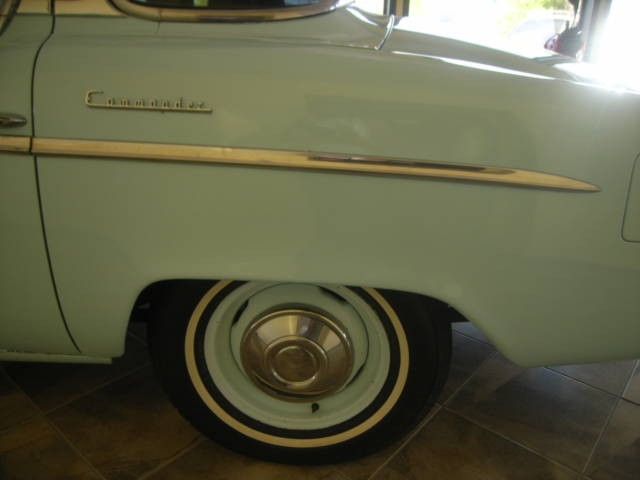 WHAT car do these HUBCAPS belong to, if they are on the original wheels they would be the size to fit the type of wheels with removable Clips.
Canadian 1958?, Checker?, International? They really do not look like Studebaker at all, but not much else would fit!
Here is the link to the ebay ad showing the other three in different lighting, maybe someone can tell what is in the centers.
http://cgi.ebay.com/ebaymotors/Stude...item255b7a44da