More recent sightings...
Last Monday was the Hamilton Chapter's June meeting; this month we went to the home of Larry and Barb Gibson on the escarpment south of Grimsby. Larry, a veteran road racer, had his collection of Chevy-powered classics ranged on the back lawn (including his '65 Daytona, which is the one car in the Chapter I covet most!)...and this longterm project, once a parts car for the '65, in the garage. '66 Commander 2dr, rescued from the crusher, now being turned into a road racer. Larry's son (also a racer) calls this beast "The Turdebaker" in reference to its inglorious origins as a parts car bound eventually for the crusher...its future now is brighter by far...and faster!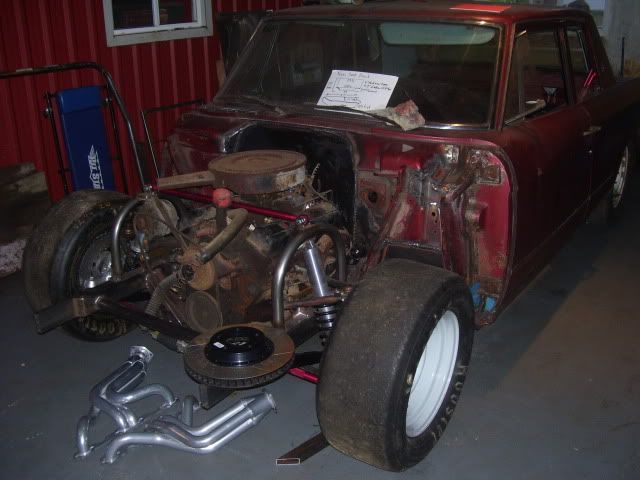 And here's a nice S-P foursome seen at last Tuesday's Ancaster cruise-in. L-R: 55 Packard Patrician; 46 M5; 62 Lark; 64 R2 Commander.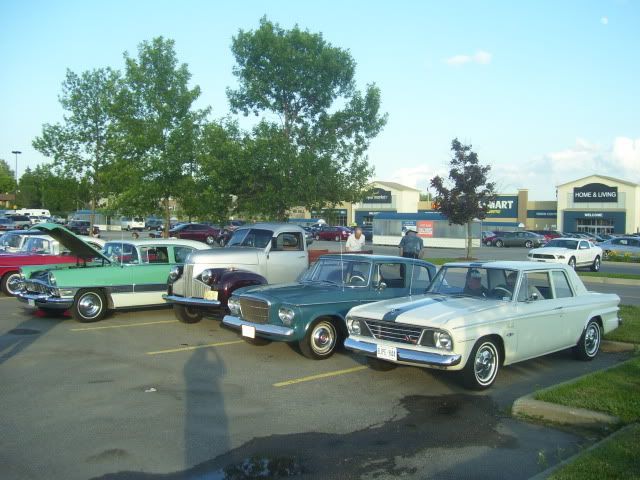 Couple more of "The Turdebaker" to follow...
S.