Took my first vacation day in ten months today.
The day started out nice; beautiful weather.
I got the blinds installed in the '51.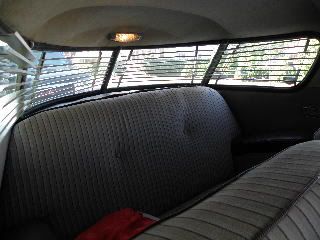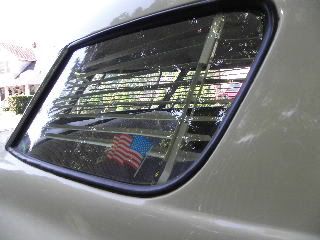 Then proceeded to cut some brush and hedges around the house.
A couple hours of that and it was getting pretty warm.
Then I thought, hey! There's the 22nd annual Last Cruise in Bellefonte. Cruise the town tonight, then a sock hop. Don't expect there will be any Studebakers there. Give the town a thrill.
So I went. Bumper to bumper traffic in a small town. Took a half hour to go two blocks. Temperature's rising. The '51 stalls. Can't get it restarted. I figure it's overheated or vapor locked. A cop and two other guys push me in to a parking lot. I'll let it sit out the cruise and cool down. Should start then.
There's no sense in calling someone to help. It would take them a half hour to get there and another hour to get to me. So I just stood around and watched the cruisers.
Of the hundreds of vehicles there, mostly contemporary classic muscle, trucks and cycles, there were only maybe a dozen that interested me, and only two I felt compelled to photo.
This sweet Four Hundred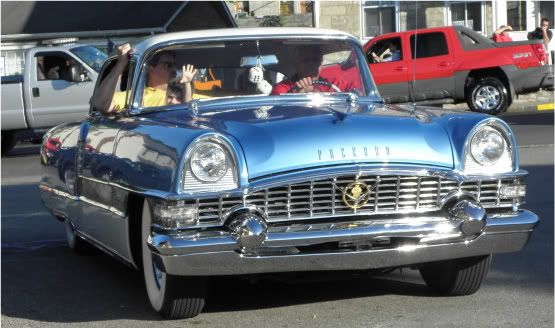 And a totally original Caddy.
While I was parked in the lot, quite a few folks stopped to talk about, and ask about the Studebaker.
It still wouldn't start but maybe this static display was better than the cruising. And, I was right, folks there never see Studebakers.
Once the traffic thinned out and it still would not start I did a little trouble shooting and determined the fuel pump had given up. OH! And all the while, I had left my wallet on the kitchen counter so, I couldn't even get a sandwich.
Did call my friendly wrecker service and the car was dropped at the shop about an hour later. Then he drove me home, whence I typed this missive.