ol' Bess' front fenders are dented up and rusty. I mean, they're serviceable, I just don't possess the equipment or expertise to fix the rust (nor the money to pay those who do). So, does anyone have a good, no rust, pair lying around that they'd be willing to part with for a reasonable price? I know, I know, dream on, right?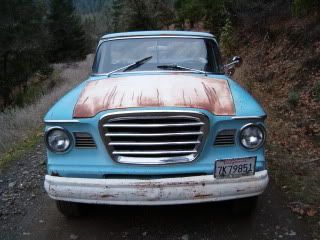 Home of the famous Mr. Ed!
Lotsa Larks!
K.I.S.S. Keep It Simple Studebaker!
Ron Smith
Where the heck is Lewiston, CA?