Sure is!
The one you can see from 299! You'll have to haggle with him though! He doesn't want to dig them out. I think that there's half dozen Larks back there. Some are pretty rusty though, as I recall...
Oh! by the way, hands off the '60 Champ!
I had to sell my trailer so I'm going to go and beg and plead with him to sell it to me. It has dual side mounts![8D]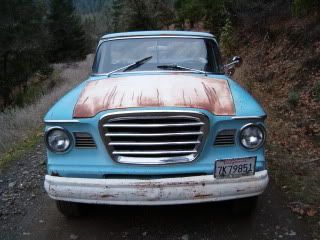 Home of the famous Mr. Ed!
Lotsa Larks!
K.I.S.S. Keep It Simple Studebaker!
Ron Smith
Where the heck is Lewiston, CA?