If you have one of the recent Studebaker International parts catalogues in your possesion, then you are familliar with Gary Halgren's work. He's the artist who did those Rockwell type covers. Gary is now considering offering a limited edition of these marvelous prints in the next few months. They will probably be 11" X 14" like the originals. I would imagine in the fifty dollar range. But that's just a guess. I suggested marketing them at the meet in June. He promised to consider it.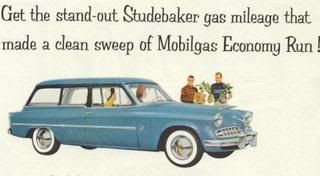 Lotsa Larks!
K.I.S.S. Keep It Simple Studebaker!
Ron Smith
Where the heck is Lewiston, CA?