We had beautiful "top down" weather today for our meet. We packed the room at Famous Dave's restaurant.
Marty Martino gave his son. Roddy, a membership in SDC, and our chapter, for his birthday. Marty and Roddy have been working on a 53 Studebaker coupe with a Chrysler Hemi. It is good to have a young guy in our club.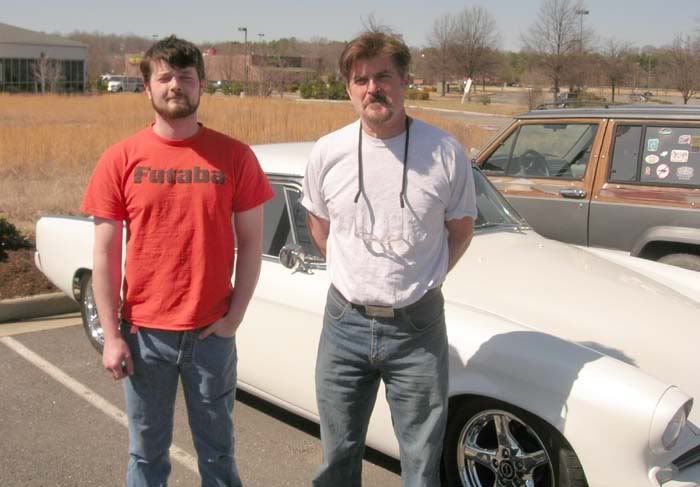 One of our members let Roddy have some rear fender trim for his 53.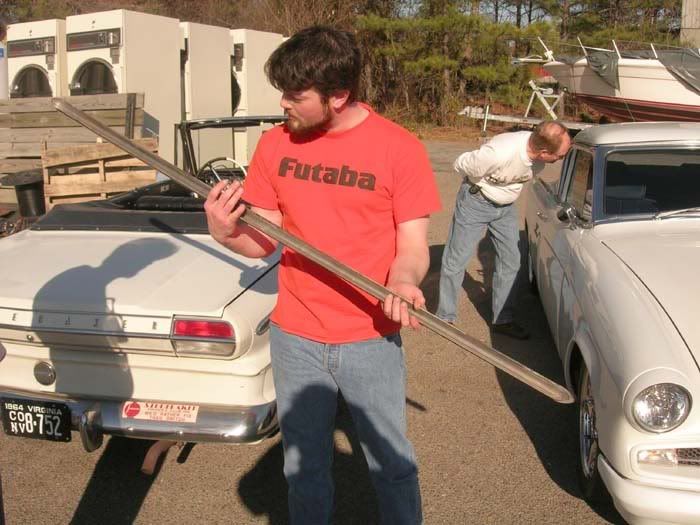 After eating, we went to Mark Lawton's restoration shop, where he is working on a 57 Golden Hawk and several Packards including a 57 wagon.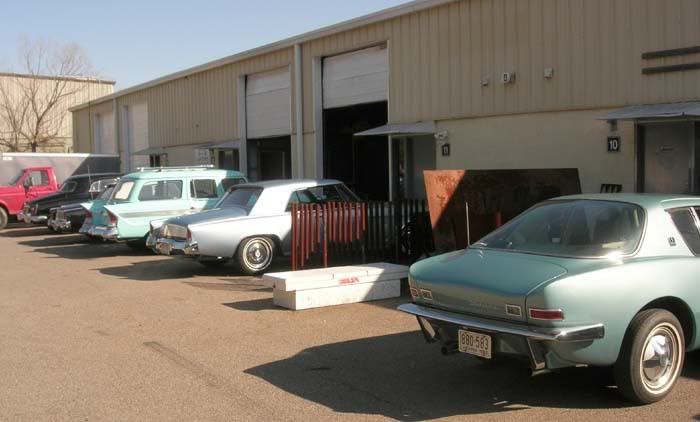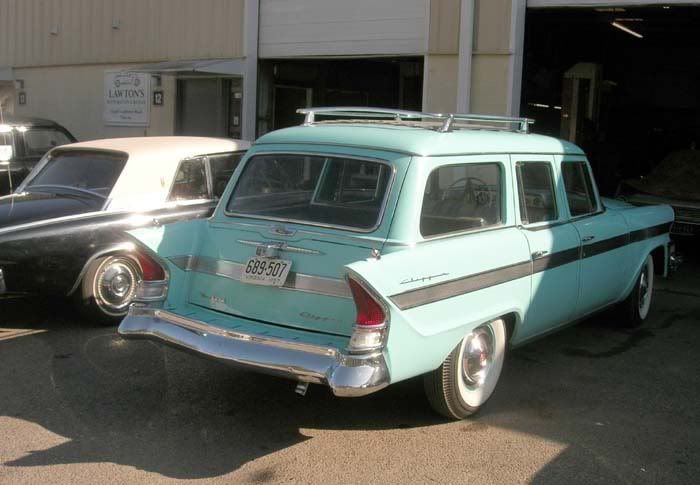 Is Gary Hearn (guido) thinking about buying a T-bird? [?]
After touring Lawton's shop, we went to see a race car that Herman Gantt, one of our members, builds and maintains.
Herman also did some paint and body work on Jim Jett's 63 Hawk that got scratched. Now it looks good again.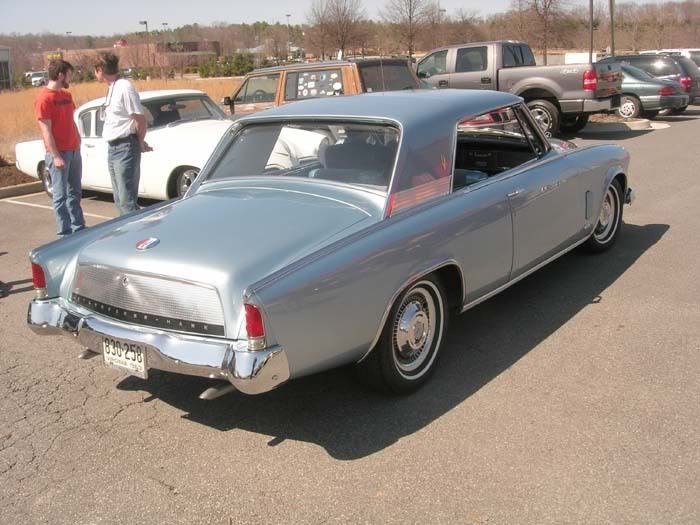 Leonard Shepherd, editor, The Commanding Leader, Central Virginia Chapter,
http://centralvirginiachapter.org/