Does anyone know where I can get the black patterned vinyl upholstry material that was used in my '56 Parkview? I took the whole interior apart to do a switch (Back material to front) and decided that the back seat will stay undamaged. It's a shame to ruin a perfect fifty year old seat. So that leaves me with fixing the front seat. Any ideas?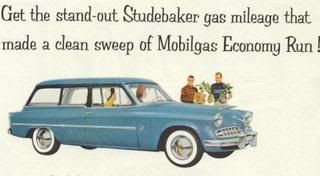 Lotsa Larks!
K.I.S.S. Keep It Simple Studebaker!
Ron Smith
Where the heck is Lewiston, CA?