What sparked your love for Studebakers? Was it family, obsession with speed, style, just by one being your first car?[?]
For me it was just seeing this lovely little Lark VI sitting beside the road[8D].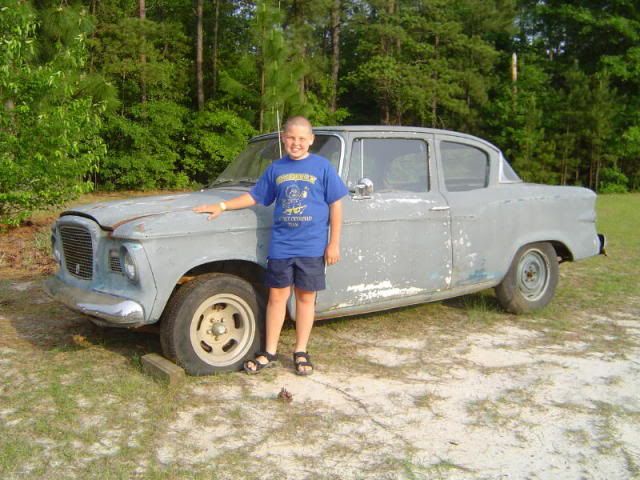 The deal never made it to the table, but I was scarred for life.[}
] From then on we looked for a 59' 2 door wagon, but we found the car I own today.
I digged those tevas and shorts when I was a kid...
Alex Nelsen, 15 year old Studebaker nut.
1954 Champion Coupe
Lizella, GA