Finally had the '53 out this weekend. I think the last big snow pile melted early last week and it had been good weather. Saw that some farmers were out this weekend too in the field so the spring flood aftermath must have dried up at last.
Here's the '53 after getting back from a short drive yesterday. Sitting in my driveway. My camera has color problems so I greyed it but there is not much loss since the trees are still bare and the grass 1/2 brown yet. Don't expect full green-up around here for a few weeks. Its been near freezing at night yet.
[img]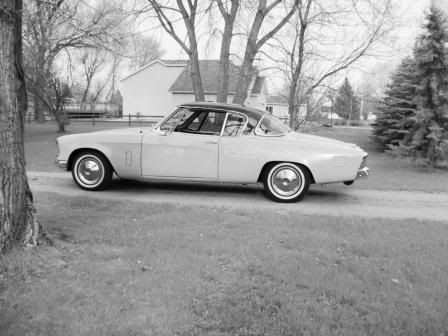 [/img]
Got started on a big home project but sometime I need to figure out what the idle problem with the car is. It acted up in Cedar Rapids last summer and I did a "field fix" but haven't figured out the root cause yet. I suspect a vacuum leak someplace.
Jeff in ND
'53 Champion Hardtop