I'm going to list at least one of the twins on e-bay next week. This wagon runs and can be driven, but has problems. I'll post pictures when I can borrow a camera.
One of the cars has an excellent interior the other is better on the exterior. Also, one of these cars has the optional third seat and step.
Anyone interested?
I placed an ad in Craig's List for one of the twins (the parts car):
http://redding.craigslist.org/car/284601437.html
The price is negotiable. Though I must be honest. I really need the money.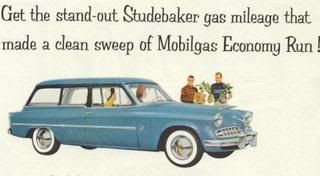 Lotsa Larks!
K.I.S.S. Keep It Simple Studebaker!
Ron Smith
Where the heck is Lewiston, CA?