A couple of years ago I bought a box of old magazines at a farm auction. Mechanics Illustrated, Popular Mechanix, Popular Science, Science and Mechanics, etc., ranging from the early 40s to 1963. The box smelled REALLY musty and SWMBO (She Who Must Be Obeyed) insisted I store them in the garage. Well, I was straightening up and found the box.
Anyway, one of the mags was the December 1954 issue of Science and Mechanics with a 55 Commander on the cover.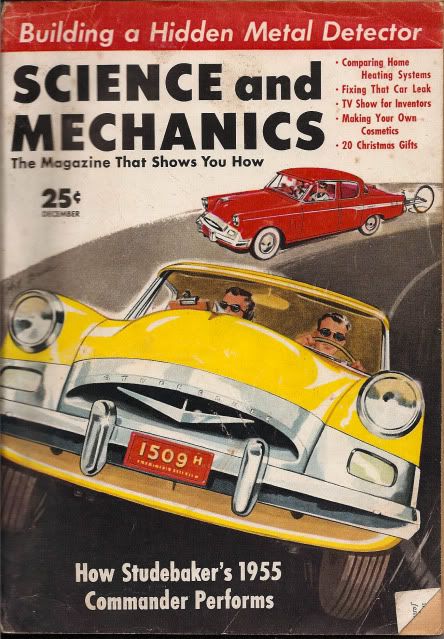 It's a pretty thorough article about the 55 Commander with a lot of data from their tests like fuel economy, acceleration, braking, etc. A lot of you guys know this stuff inside and out but I found it very interesting. I figured others might like the article so I've scanned it to a PDF that you can down load here:
http://www.studebakerdriversclub.com...echArticle.pdf
Sorry, but it's a 3.8 Mb file so it'll take a while to download.
BShaw, Webmaster
webmaster@studebakerdriversclub.com
Woodbury, Minnesota