Anyone up for adding a little lark r3 to their day...check out the wheels!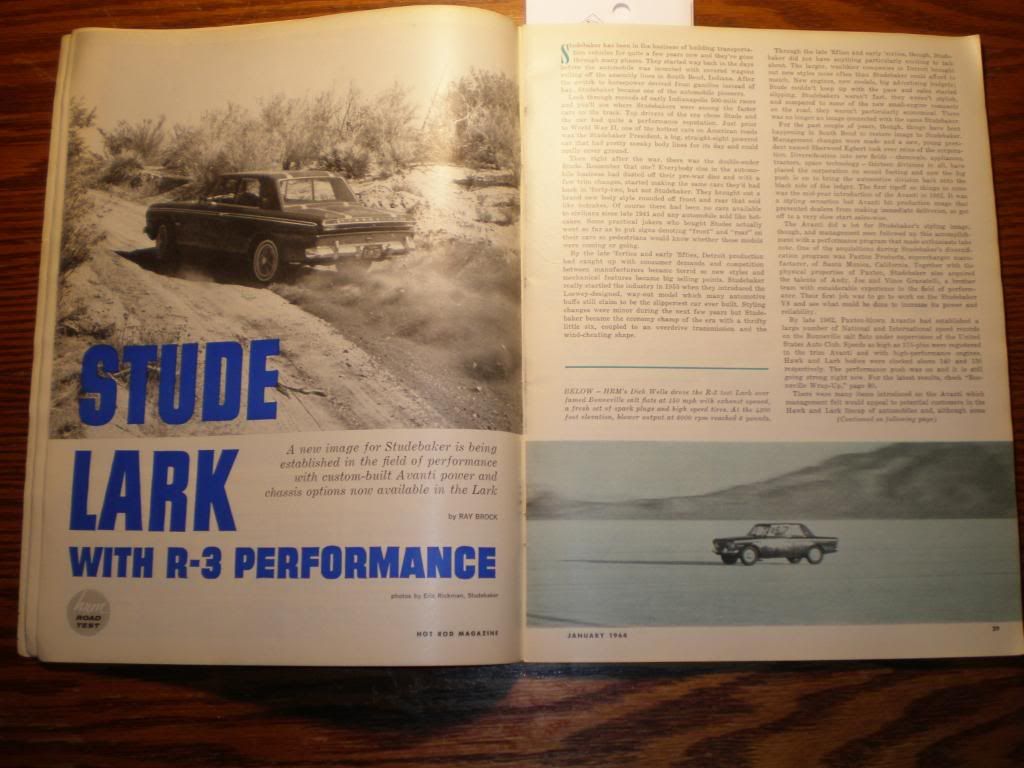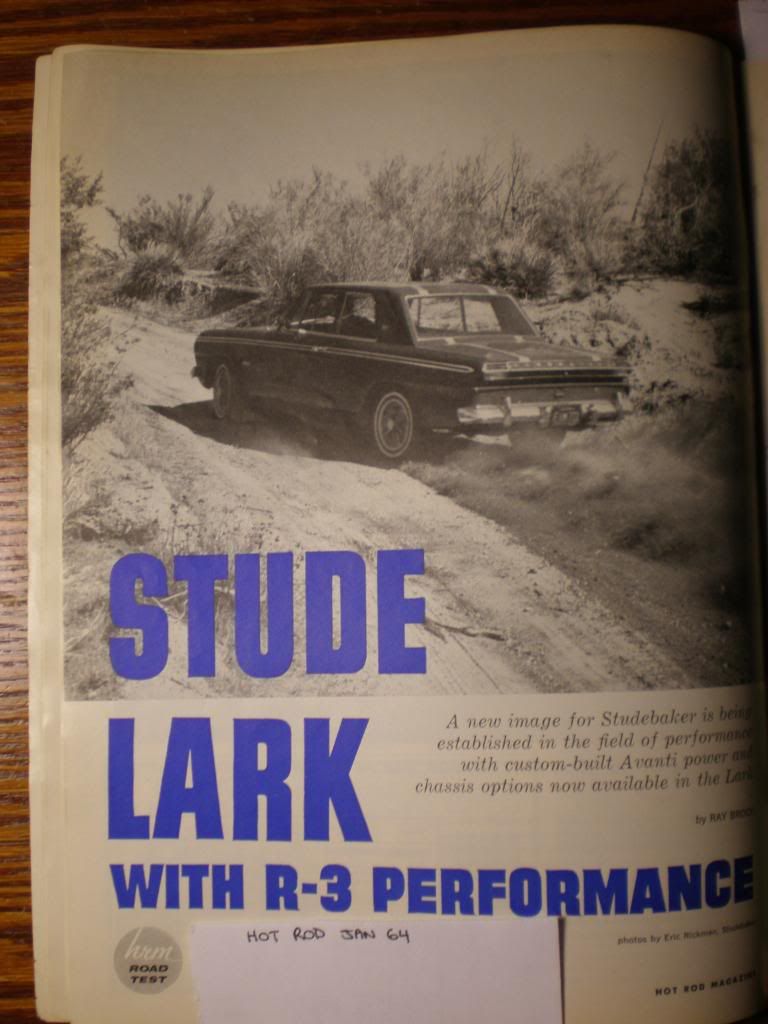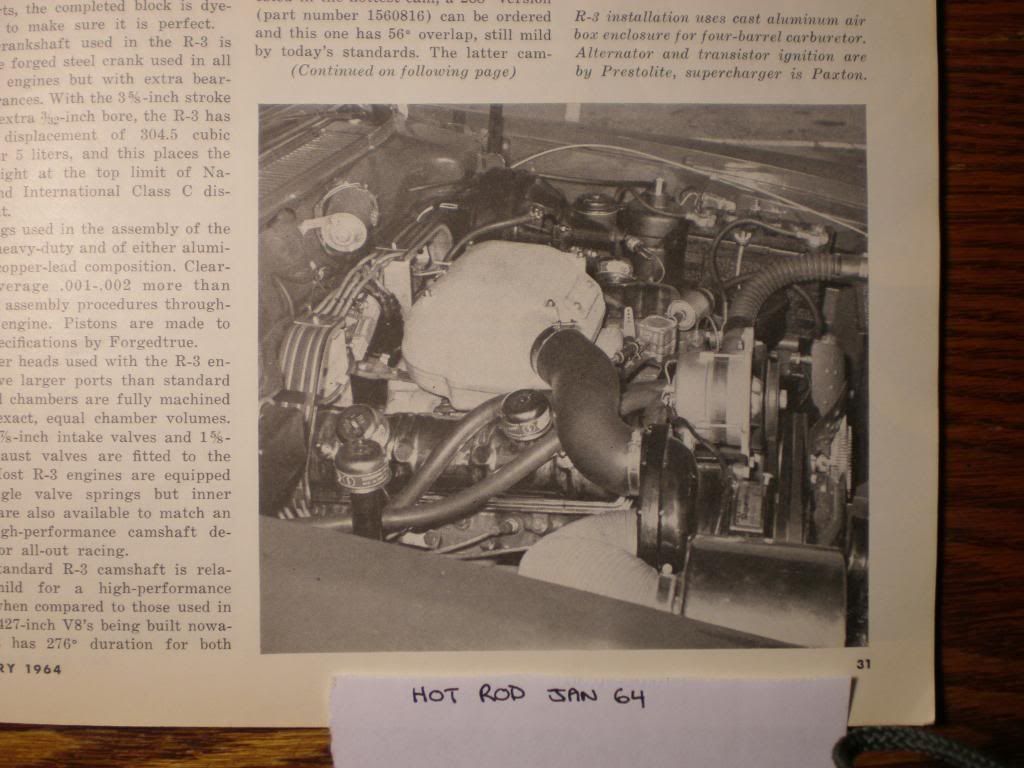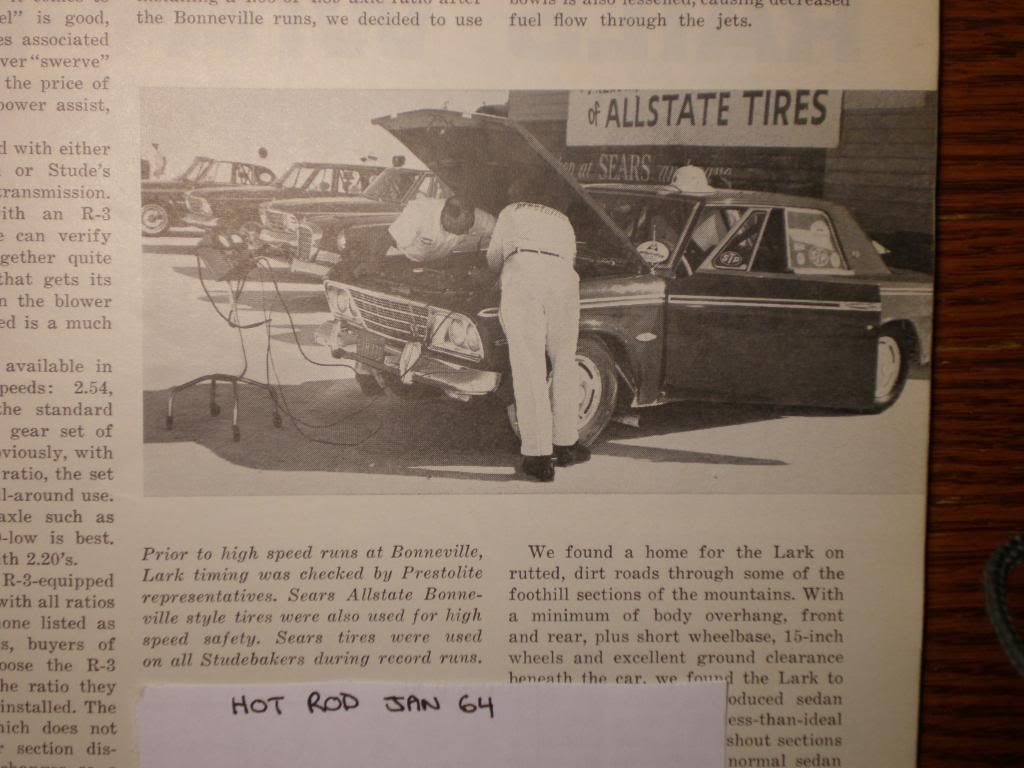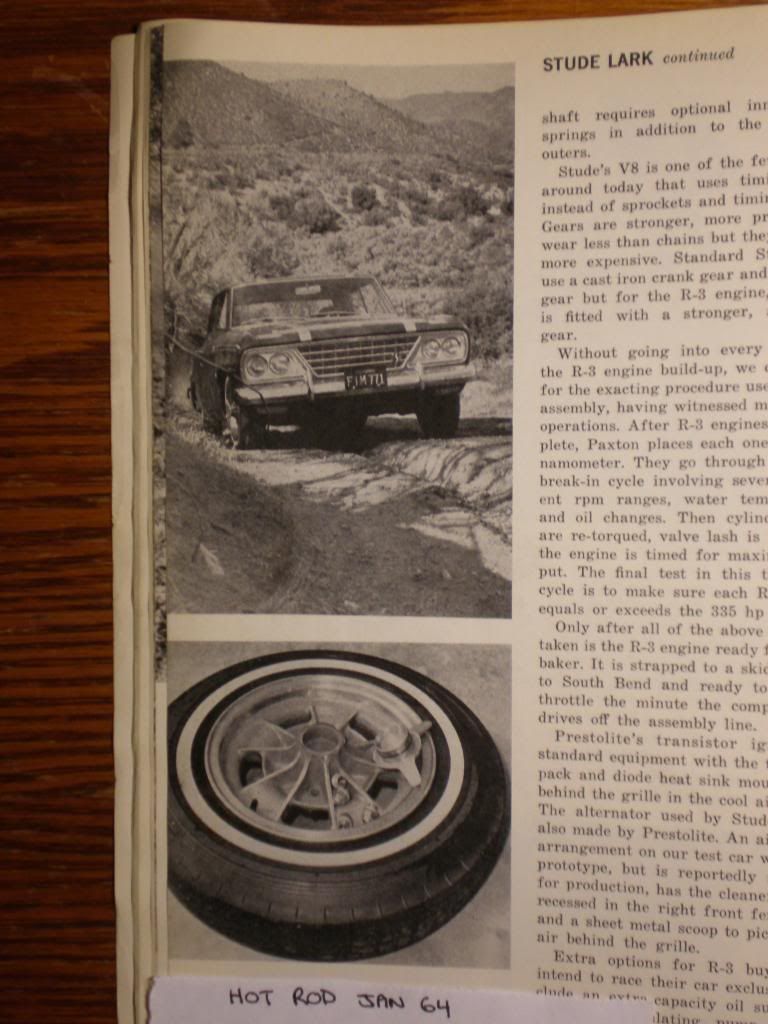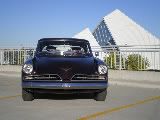 As per request, here is the cover of HOT ROD issue: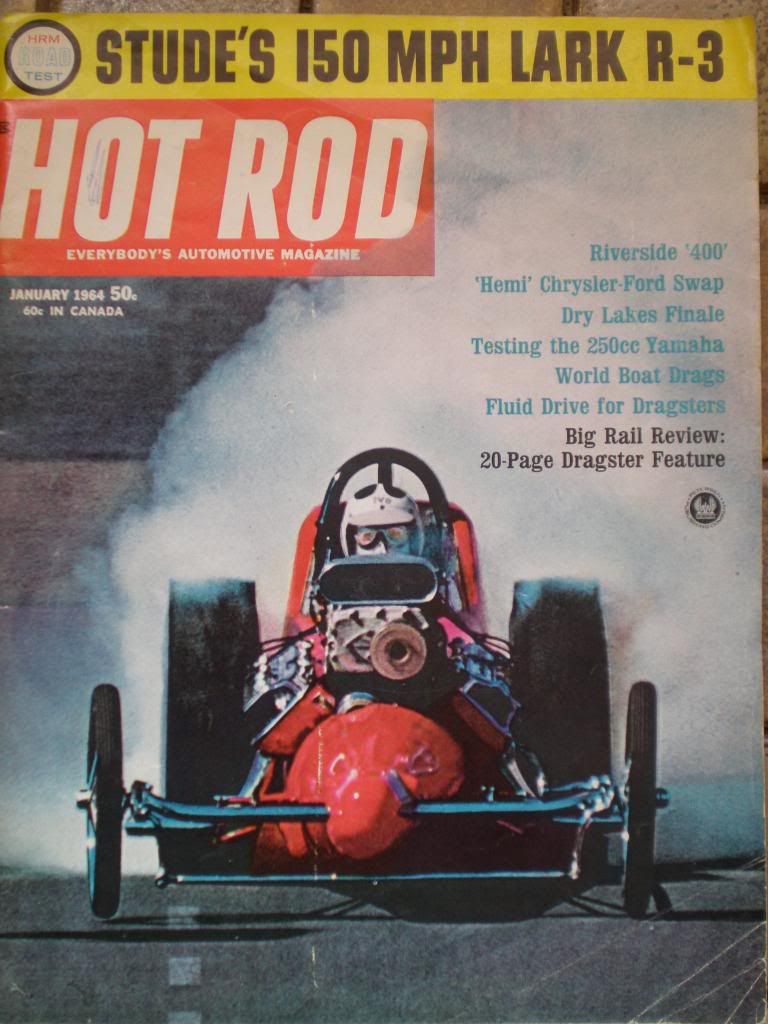 As a side note, just imagine what Studebaker was competing with, as this advert was in the same issue of HOT ROD...and remember the 426 HEMI was to make it's presence known in Feb.64! I'll take one of each please.
54 Champ C5 Hamilton car. In my family since 1958.