After collecting Studebakers on and off since 1974, I have concluded that one person doesn't need 18 different ones. Given that I also own 9 other non Studebaker vehicles, the time has come to sell some of my "treasures". I have storage space for all and no edict from the wife (though an occasional "suggestion" does come up), so this is not a forced sale. However, I will not restore all these vehicles and as we are all aware, there is expense and time required to keep them up.
Below are the vehicles I am offering for sale:
1) 1946 M-16-52 fire truck - This truck has 2349 original miles and has been out of service since the early '50's. It was originally bought by the Earlville, IA fire department which added the body. It has the Commander 6 and a 4 speed transmission. The body is in great shape (no rust) and the doors close like new, $6500.
2) 1947 M-5-12 pickup - This is a project truck that will need to be completely gone through. The truck runs but needs brake work in order to stop, $1800.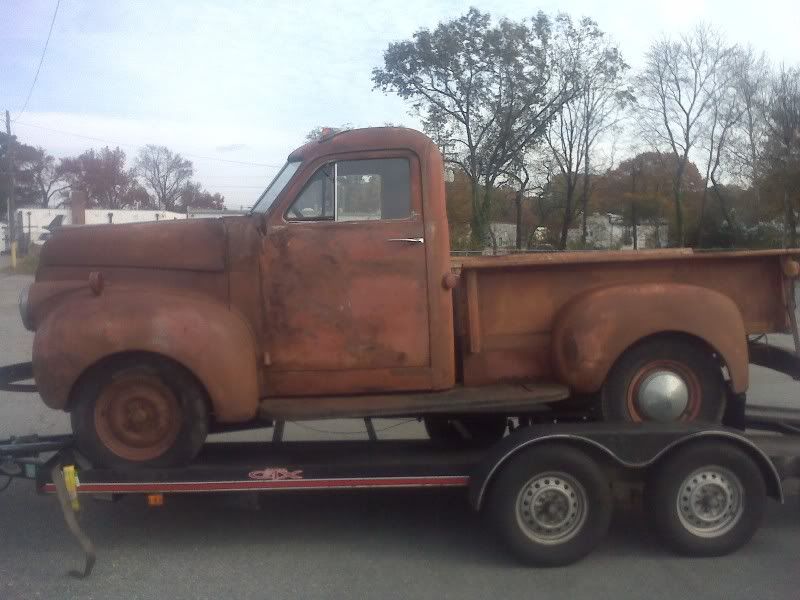 3) 1948 M-16-52 grain truck - This truck was part of Asa Hall's collection and was stored at Vern Ediger's in Kansas. It has a dual cylinder dump bed with grain and livestock sides. Commander engine coupled to a 4 speed with 2 speed rear. Body is great with the exception of a bale spear slash on the right rear of the cab, $3300.
4) 1952 2R-17A-55 flatbed dump - It is equipped with the 245 CID Commander 6, 4 speed transmission and 2 speed rear. It has approximately 60K, body has very little rust and it has a single cylinder dump bed, $1300.
5) 1952 2R10-22 pickup - This is strictly a pars truck that is missing the hood, fenders, tailgate, RF drum and soon the doors and transmission. Has a frozen 170 CID engine without the head, $100.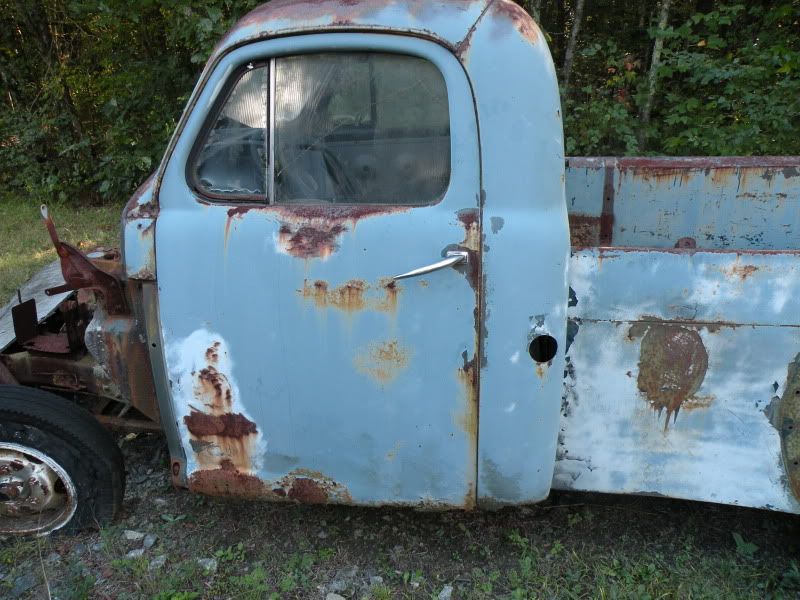 6) 1957 3E-40-71 flatbed - A Texas truck powered by a 289 with a 5 speed direct transmission and 2 speed rear. It has a 16' flatbed, mud flaps, add on tachometer, gooseneck hitch and a good body, $4000 (Avanti not included
).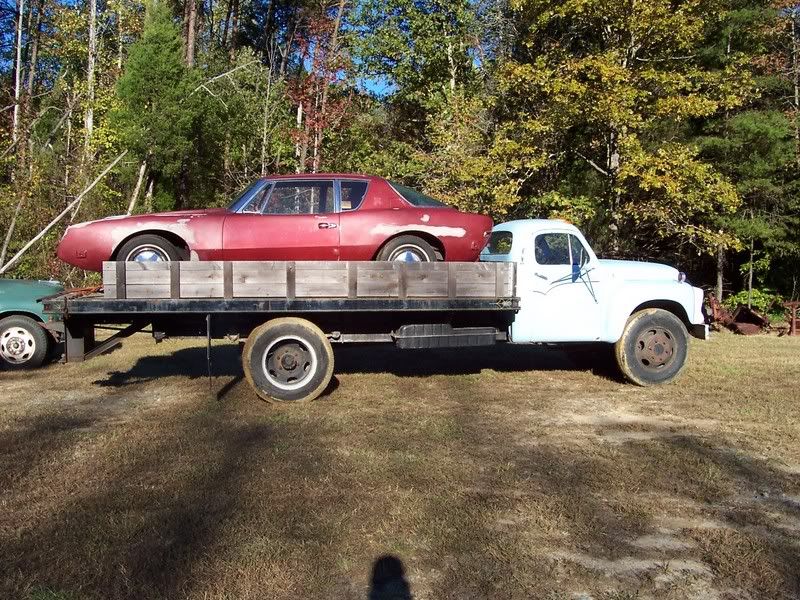 7) 1961 6E-28-55 grain truck - I am the second owner of this 60K mile truck that has a 259 and 4 speed transmission. The truck has very minor rust on the hood lip, good floor mat and a dumping 13' body, $5300.
8) 1962 7E-13D rack truck - This is one of 25 4 wheel drive trucks built in 1962 and was previously owned by Asa Hall. It took me 30 years to find a 4x4 and the price reflects its rarity. The fenders are rusty but it comes with a replacement set. It has a V-8 and 4 speed transmission and a nice rack bed, $12,000.
9) 1964 8E-28 trailer toter - This is a factory Bock toter that now has a fixed frame under it. It appears it now has a 259 in it that is coupled to a 5 speed O/D transmission with a 2 speed rear. It has Bostrom seats and includes the mirrors, etc. The body is decent, but the paint is horrible and it literally was a Sanford and Son truck, $2400.
10) 1952 Packard 200 4 door sedan - The car has a 288 straight 8 and the Ultramatic transmission and shows approximately 60K miles. The body is virtually rust free, the interior needs replacing and the chrome needs work. It needs a new water pump and brake work to be operational, $2300.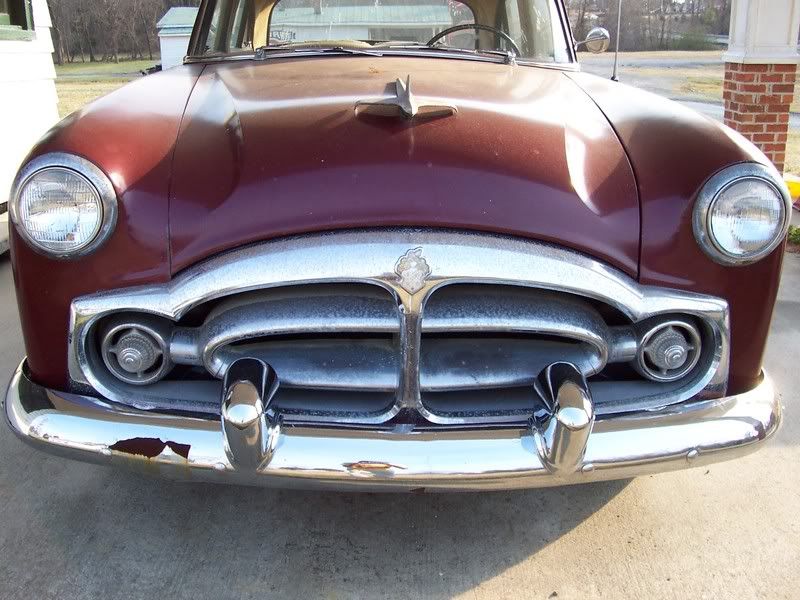 All the vehicles are located in the greater Richmond, VA area except the M-5 pickup which is lo