There is a goat wagon on the 'bay set up for ponies. It appears to be missing it's seat and also to be in poor condition.
http://cgi.ebay.com/ws/eBayISAPI.dll...id=p2759.l1259
There also is what appears to be a Budwiser Dray in very poor condition being offered as well. However, I don't think this is an original as it just... doesn't look quite right. I don't think the vehicle is a Studebaker either, which would preclude it from being an authentic Bud. wagon as they were all Studebakers (to my knowledge). It has a history (documented) of having being made up for the '64 World's Fair.
http://cgi.ebay.com/1800s-WAGON-hors...item20af7f0cc0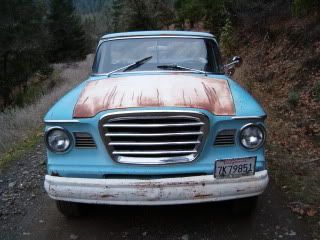 Home of the famous Mr. Ed!
K.I.S.S. Keep It Simple Studebaker!
Ron Smith
Where the heck is Lewiston, CA?