There's a pickup in Berkley up for grabs. Poor thing is in bad shape though...
quote:1950's Studebaker pick up truck. Good for parts only. Free to whoever will haul it away.
Thanks Larry 510 525-6079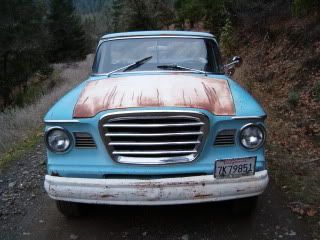 Home of the famous Mr. Ed!
K.I.S.S. Keep It Simple Studebaker!
Ron Smith
Where the heck is Lewiston, CA?