I can't imagine anyone trading a pre-57 Packard for a 57 or 58 Packard, but it would be interesting to know if someone did.
When I was 13 years old, I went in the Packard dealership here in Richmond, VA which was Mooers Motor Co. It still exists as Mooers Volvo.
They had two 58 Packards in the showroom, a 4 door sedan and a 2 door hardtop. I told the salesman that I thought they were good looking cars. He happened to be Mr. Mooer, as I later found out. He said "You want to see a REAL Packard? and took me out to the street and showed me a blue 41 Packard sedan. He said "This car has factory air". I wasn't impressed. It just looked like an old car to me. But I have the feeling that he would have discouraged anyone from trading in a Detroit Packard for a South Bend Packard.
My best friend's father also owned a 55 Packard, and his son had Studebakers. Joe's father commented to us several times that we were crazy to be "fooling around" with those Studebakers as the company was going down the tubes. He eventually traded the Packard for a 59 Pontiac.
Here is his Packard.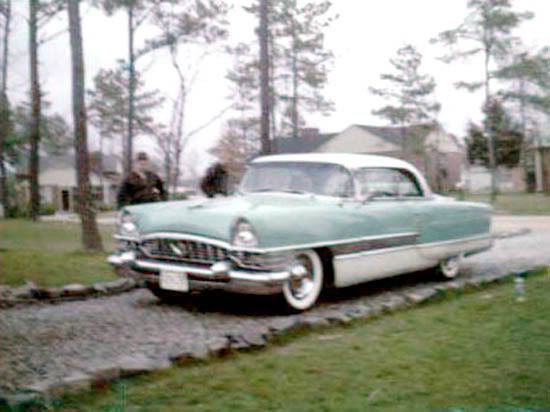 Leonard Shepherd, editor, The Commanding Leader, Central Virginia Chapter,
http://centralvirginiachapter.org/