You know, I looked at that website and didn't find the model. It looked similar, though I don't remember that gaudy stripe down the side. Mrs. Nikens car had the fury script on the fin and a round symbol. As I recall the one remaining was red, white, and blue.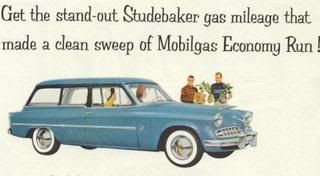 Lotsa Larks!
K.I.S.S. Keep It Simple Studebaker!
Ron Smith
Where the heck is Lewiston, CA?