Hello Everyone,
My name is Dan and I was asked yesterday (Sat 1-30-10) by an SDC member to post the story of the Bukre Bros Avanti for your entertainment. I was at the Sacramento Auto Museum admiring the #9 (R1007) Avanti when I realized that my docent was The Studebaker Dude. He was very knowledgeable and helpful and allowed me to gain upclose access to the car. If you get a chance to visit the area, stop by and be sure and ask for The Studebaker Dude. The museum is a real treat.
In the interest of space I will give you the readers digest version of the amazing story of the restoring of a Studebaker legend. In September of last year I was discussing my book that I am writing and because of my health issues the subject of Bucket Lists came up. So I posted my bucket list online at RacingStudebakers.com (RS). One of the items left on my list was a 47 year old desire to race a Studebaker at Bonneville. My first exposure to Bonneville was in 1963 when a customer of my dad's, Andy Granatelli, took a fleet of Studebaker's to Bonneville and turned the automotive world upside down. Of the three things left on my list that one seemed the least likely to ever be crossed off the list. But I am learning that you should never underestimate the people who drive and love Studebakers, especially the ones who race them.
A customer and friend of mine bought a Harry Hoffman built 1953 Champion set up for the Golden State Classic race in Nevada. I asked if I could use it for Bonneville and the owner told me he would get back to me as the car belonged to his wife. In the mean time I posted pictures of the car at RS.com and asked if the Bonneville guys thought it would make a salt racer. Everyone thought it was meant to race on the salt. So much so that another club memeber told me that his son had a Bonneville engine being built and that he would lend it to me to fill my Bucket List item. Then the 53 was not going to be available without some heavy cash. So my dream was crushed and I posted my disappointment on the RS site.
What happened next is still hard for me to believe. A club member put up a post stating that he owned the #90 Burke Bros. Avanti and that he would let me borrow it to go to Bonneville and chase the dream. Long story short, the car is now in Morro Bay, CA being restored to it's racing glory and is scheduled to race at El Mirage in May and Bonneville in August. A number of RS club members have been offering me everything from encouragement to parts to help me reach the goal. I will post pictures and updates as time allows if there is any interest. We have been invited to bring the car in whatever condition it is in to the May Studebaker meeting at the Petersen Museum to allow people to see the car and hear the amazing story behind the car and the project.
[img]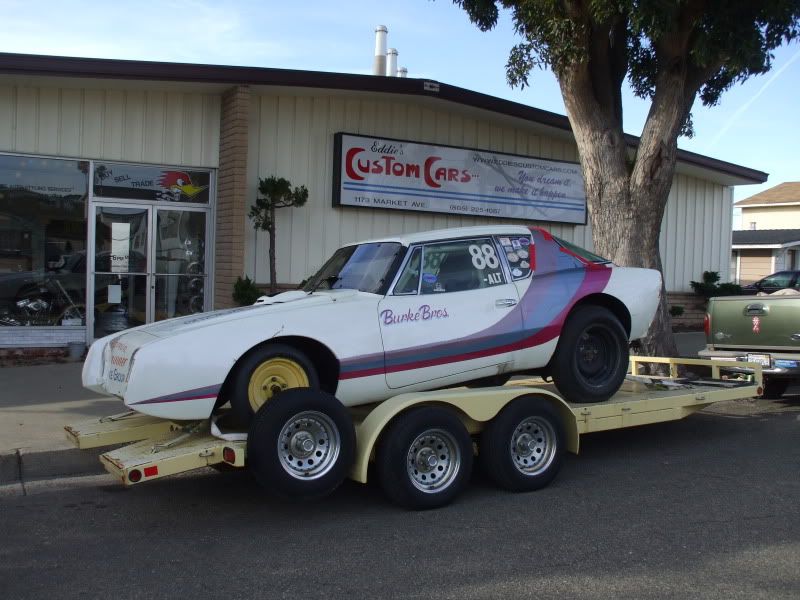 [/img]
[img]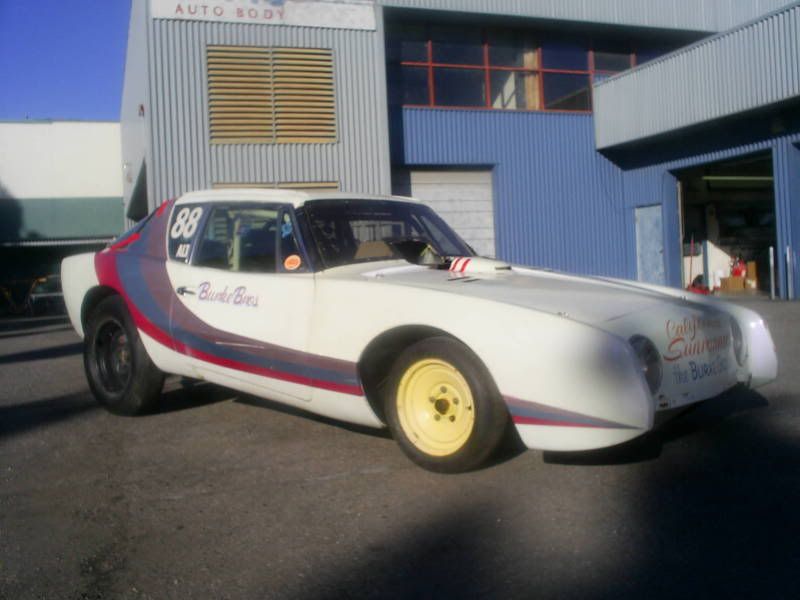 [/img]
Silver Hawk Dan