I have enabled a "Quick Reply" feature on the forums. This places a Quick Reply box at the end of each thread to make it more convenient to post a reply (see pic).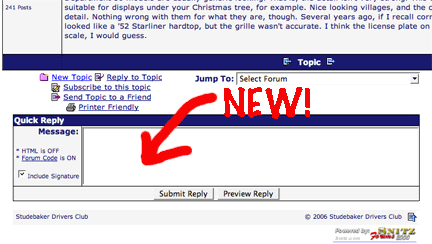 My request: Please do not use the "Reply with Quote" unless [u]necessary.</u>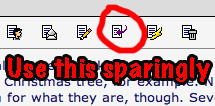 And, when you do use it, PLEASE edit it to show only the parts of the quoted text necessary and do not repeat the photos that are in the quoted post. As you may have noticed, using the "Reply With Quote" repeats photos and makes it harder for the majority of forum members who are on dial-up to load and scroll through the threads. By judiciously using this feature we can help all members have a more enjoyable forum experience.
Thanks.
BShaw,Webmaster
60 Hawk. 49 2R5, 39 Champion
Woodbury, Minnesota