I found some of my lost albums and thought someone might like to see some of them. As I get the photos unstuck from the albums I plan to scan some and post them.
This one was taken the summer of 1966 just after my brother and I arrived back at home from camping in the Ozarks. That is my very tired 59 Lark VI w/overdrive. Yes, the camper and boat made for an interesting drive through the mountains. [:0]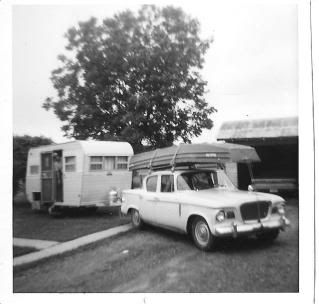 "In the heart of Arkansas."
1952 Champion Starlight w/overdrive. Searcy, Arkansas