This is an inquiry for the members living in the Indiana area. Southern Michigan would help as well. What are the DMV taxes and fees like in your area? Do you pay separate fees to the local government (ie: city, villiage council, county, etc...)? How is the local government in your area about your parts vehicles and projects? Thanks in advance!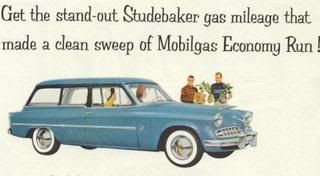 Lotsa Larks!
K.I.S.S. Keep It Simple Studebaker!
Ron Smith
Where the heck is Lewiston, CA?