There is a '39 Business Coupe on the 'bay currently. It has a starting price of 6k and BIN of 9k. Am I being a CASO to say that's pretty steep? I mean, the car reputedly runs and so on... Still, if the fellow wants so much, I'd think he'd at least wash it. The thing is filthy.[V]
The question is achedemic as I can't afford the car (even though I'd love to be able to). Below is the link for the auction:
http://cgi.ebay.com/ebaymotors/ws/eB...WAX%3AIT#v4-39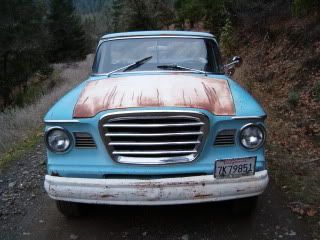 Home of the famous Mr. Ed!
K.I.S.S. Keep It Simple Studebaker!
Ron Smith
Where the heck is Lewiston, CA?