I'm doing a write up on my uncle's '53 for an upcoming "Tailgating" in TW. When Pat Skelly bought this car a few years ago, I was determined to find the emblems.
Unfortunately, they really are made of unobtanium.
So, I made one. Not perfect, but it'll work for what we need it for.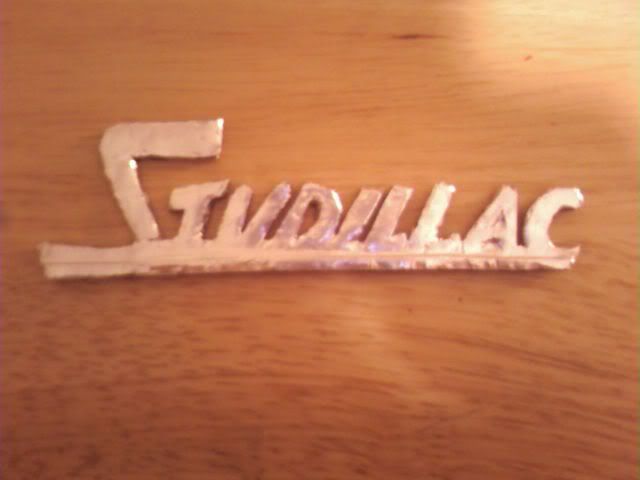 Here's a real one. Photo provided by Dick Quinn.
I'd still REALLY like to find a real one to have copied. There's only so much one can do with a picture, a piece of rubber, and tin foil. [

)]
Matthew Burnette
Hazlehurst, GA