I'm going to be selling my 52. Wondering what I should be asking for it. Probably going to go the Ebay and Craigslist route to start with. Or, if anyone is interested, let me know.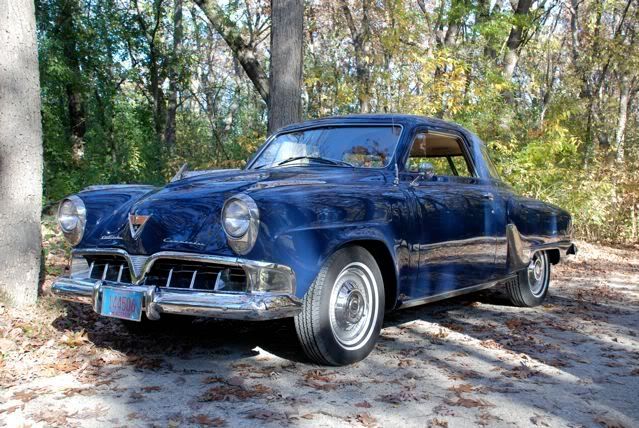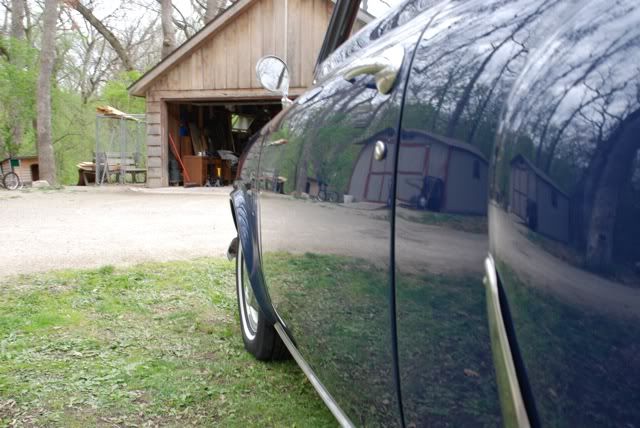 Sorry for the long description but here it is:
1952 Studebaker Commander Starlight Coupe
V8
3 speed with overdrive
hill holder
Pertronix electronic ignition and new coil
Everything works! I've driven the car over 4000 miles in the last 3 years and it's always performed beautifully. Drives down the highway at 70MPH smoothly and easily. I bought a 62 GT Hawk and am now offering this for sale.
All the following work done within the last 3 years:
Rear differential pinion seal and cover replaced
steering gear box pitman seal replaced
valve cover gasket replaced
front and rear crank seals replaced
timing cover gasket replaced
oil pan gasket replaced
chassis lubricated
Replaced king pins
Rebuilt carb
front end alignment
new muffler
new clutch
new wheel bearings
master cylinder rebuilt
new shocks
gas tank removed, cleaned, sealed and painted
new rear transmission mount
all new wiring except the heater fan motor, turn signal switch thru the column and wiper motor. The wire harness was made to be an exact match except it is vinyl covered, not cloth like the original.
new voltage regulator
under dash cd player with 6 to 12V converter and dual voice coil speaker (all can be removed with no damage to car. The original radio had been mostly gutted but the dial still lights.
non stock antenna
gauges taken apart and cleaned and fully functioning
the speedometer bounces at low speeds
All lights work
new carpet and pad from Phantom
interior door and back seat panels new, headliner is perfect
kick panels covered with vinyl.
window regulators cleaned and re-greased
no cracks in glass but windshield is a bit pitted and scratched
new cat whiskers
door locks don't unlock with key but can be locked from the inside. (I just left one of the vent windows unlatched when I wanted to lock the doors.)
trunk doesn't lock but has latch
tires have good tread but are at least 6 years old
wheel covers are incorrect year
entire floor covered with dyna-mat type material for sound deadening
original seat upholstery is faded and worn on the front seat which is covered with vintage looking seat cover
front seat belts
car was restored in New York about 13 years ago. Paint is very nice. Incredibly smooth.
chromed pot metal trim pieces just ok
grille chrome is pitted and has chunk missing but it's not too noticeable
bumpers are beautiful
I have many more pictures to include but didn't want to make this too much longer!
1952 Commander Starlight
Green Lake, WI