Now that SASCO has shut thier doors, if there is a problem with an order fullfillment, what do we do?
For instance:
I ordered a rebuild kit for my carb and Denise said that it wasn't available. So, whilst I had her on the phone, we changed the order to three gasket sets for the three waterpumps that I'd ordered. Well, the gasket set arrived today. Yeah, one, instead of three. So... does this mean that I've spent forty dollars for
one
gasket set? They aren't answering the phone, so I can't ask anyone there. Does anyone know of a way to contact them or the new owners? I hope and pray that the rest of my order comes out. After all, losing six hundred dollars will be pretty... hard to recover from right now.
Does anyone know what I should do?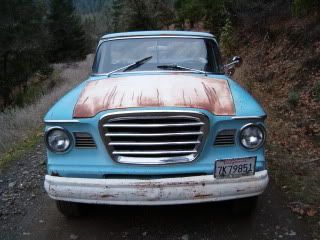 Home of the famous Mr. Ed!
K.I.S.S. Keep It Simple Studebaker!
Ron Smith
Where the heck is Lewiston, CA?