I went to a card store today to buy a sympathy card for a friend who had lost her mother, and I spotted this Studebaker thank you card.
It says "Thank You For the Lovely Gift" and on the inside it says:
It wasn't diamonds...but it was nice.
If someone gave me that 54 Commander coupe, I would say: "Thank You for the Lovely Gift...It wasn't diamonds, but it was better!
It is made by American Greetings.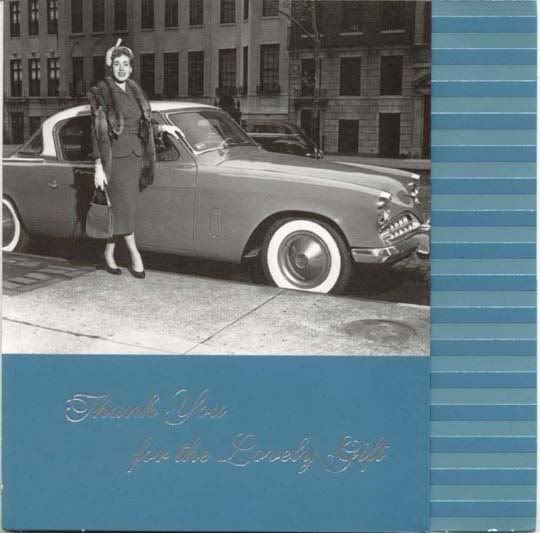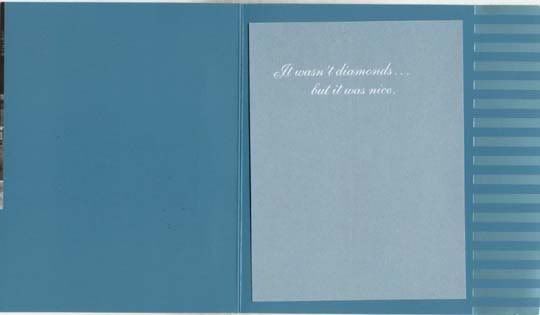 Leonard Shepherd, editor, The Commanding Leader, Central Virginia Chapter,
http://centralvirginiachapter.org/