Well what a LONG trip. I left CeRap on friday afternoon, got to my destination in NE friday night. We then spent the next 4 days waiting for the long awaited arrival of my 3E6D 122. Tjhe previous owner was supposed to leave AZ thursday morning, but due to needed to get his insurance papers for his tow truck for the trip. This took until friday at 4:00pm so he never left AZ till saturday morning. He then tried a short cut through some podunk back roads wich left him spending the night along a decolate mountain pass after fueling up with some watered down diesel, clogging his fuel filter. He then found a ride to a parts store rpaired his rig and got on his way. Well getting to it he ended up blowing 5 out of 8 tires and setting for hours behind a major accident. But Finally on teuseday around 6:00pm i laid eyes on what I had been waiting to see again for the first time in 4 years. We then went on to his old ranch to look for the original motor and bell housing only to find that the ranch dump had been coverd in 10' of dirt. We then proceeded to load her up onto my trailer. Around 11:00pm Von and I headed back an hour and a half back to our hotel room.
The next morning I got up early to get some used tires put on her to help with the ride home and unloading once home. The old man at the tire shop recognized the truck and made a phone call. When I wnt in to pay the bill he supprised me with the phone number of the man that bought it new in 1958 printed on my invoice. I quickly paid and thanked him then went outside to make a call. The old man is 86 and believe it or not he said he know I'd call, he passed Dave the previous owner the day before only minutes before I seen it along side the road changing the last blown tire. He was so glad i was fixin the old girl up. Then came the most exiting news. He told me there was 2 of those trucks on that small Studebaker lot in 1958 he bought one and his uncle bought the other. He said his uncle is dead and he is pretty sure that old truck is still around. He is going to check on it for me. Could it be so that 2 3E6d-122 trucks sold at the same lot to the same family the only difference being the color, be reunited after all these years, lets keep our fingers crossed.
I then went and picked Von and Sandy up, oh yeh Sandy. von and I were so bored in NE we bought a puppy. We then packed up and went to the gas station to fill up. While filling a man pulled up behind me and got out of his truck and said, thats a 58 stude 4x4 half ton with an Commander 6 ain't it. I said how'd you know that. He replied I used to own that truck, I work at the Buick garage in town when it was traded in and I bought it. He was amazed (as was the original owner) when they found out it was in AZ all these years. Jim told me that the 22,000 miles were original, it threw a rod and cracked the block with the same odometer reading as it now has. Since David pulled that motor and left it in the dump in 1972 and no motor has ever replaced it I'd have to believe that is true.
Needless to say the tuck was a big hit with countless visitors in the motel parking lot. Onr guy is restoring a 2R 11 and had a 59 parts truck and gave me 2 front fenders and a glass grill, well Im sending him a headliner kit I won't be useing in return. We then headed home. The truck rode nicely and he made it home without inccedent. Here are a couple of pics.
[img]
[/img]
[img]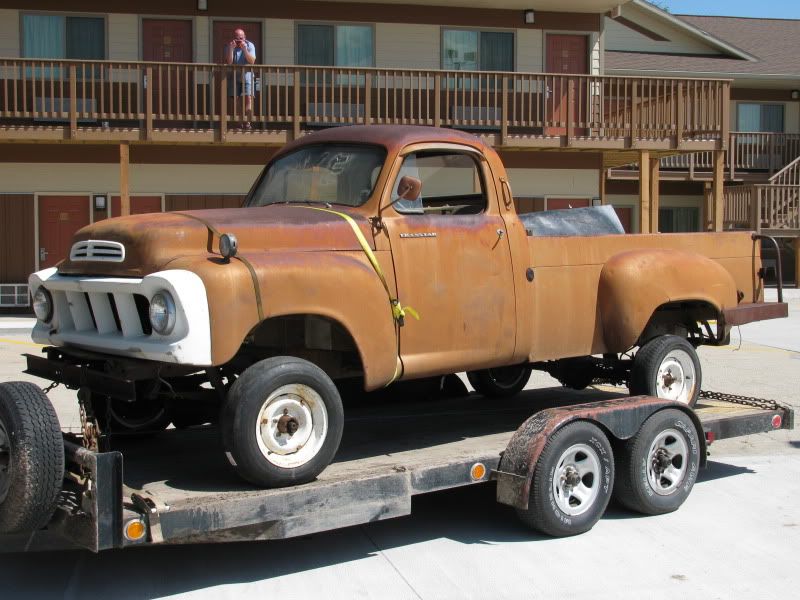 [/img]
[img]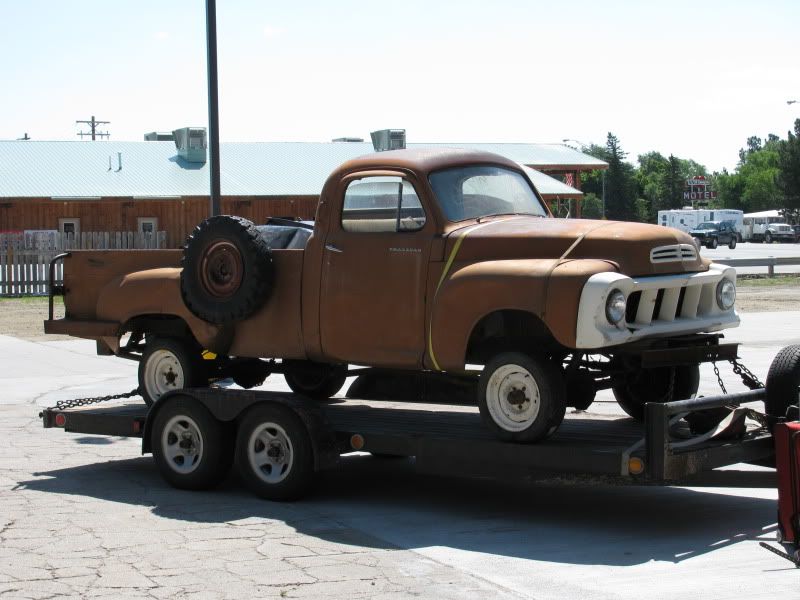 [/img]
[img]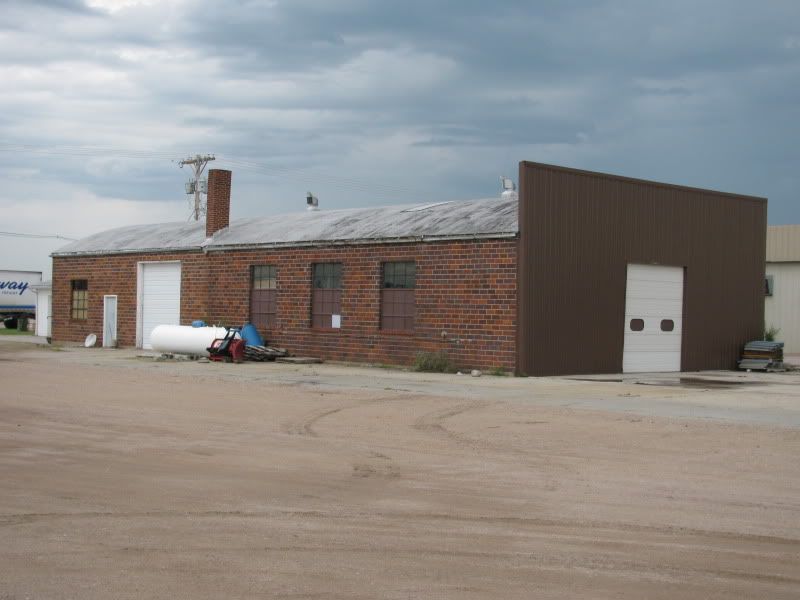 [/img]
This is the original Studebaker dealer were the truck was sold new.
[img]
[/img]
And this is Sandy ain't she a peach
John
63' R1 Wagonaire
63' 8E45 Detroit
53' 2R5 R1 Powershift TT Under Construction
57' Transtar 304 NP540 4:09 TT Und